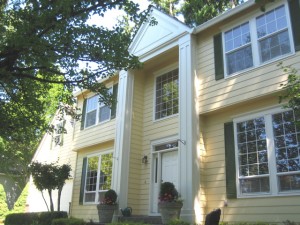 I am proud to introduce you to my new listing at 16884 Summer Place.  Located in the Summer Woods neighborhood in Lake Grove, it was built in 1995.  Summer Woods is an interesting area.  It's in Lake Grove, so surrounded by older homes with some in-fill new construction, but this neighborhood has about 75 houses all built at the same time.  So the neighborhood itself has a much newer feel.  It is also super convenient with quick access to I-5, Hwy 217, and all sorts of shopping and dining.
This house sits on a magnificent lot with greenspace on two sides.  It's on a dead-end lane, so there is very little traffic.  If you want quiet, privacy and a decent yard, this is one of the few newer homes that can actually boast all of these characteristics.
The house itself has been nearly all remodeled in the last few years.  I know, it's only 15 years old to begin with.  But in 15 years styles change quite a bit.  So while the house is still relatively new, the decor, including counters, cabinets, sinks, and appliances, are all nearly brand new.  There is 2911 square feet of finished living area that includes 4 bedrooms plus a bonus room.  The kitchen has granite counters and stainless steel appliances.  The woodwork and trim is lovely with crown moldings and attention to detail.  The yard has been professionally landscaped with patio dining as well as an outdoor deck that is ideally suited for entertaining.  There are sprinklers in the yard.  And, yes, on these hot summer days there is brand new central air conditioning.
I know that Realtors sound pretty hokey when they say things like "Hurry, this one won't last."  But I do mean that about this house.  I follow the market and know that even in today's economy the good ones sell quickly.  The combination of size, age, condition, and setting for this house is truly special.  And at $524,900 it is very well priced.  I honestly think this house will sell quickly.
If you'd like to make arrangements to see this house, please give me a call at 503-803-6298, or e-mail me at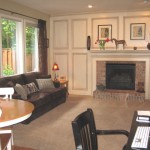 jdgregoire@earthlink.net .  And, as always, feel free to contact myself or Linda for any of your real estate needs.
Dianne