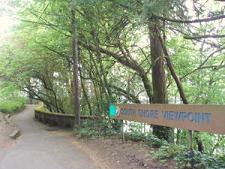 The Palisades neighborhood is located on the South side of Lake Oswego, and is roughly the area bounded by: Stafford/McVey along the south & southeast, Southshore Rd. (down to the lake) along the north, Blue Heron, and then north & east of the Westridge Elementary School area.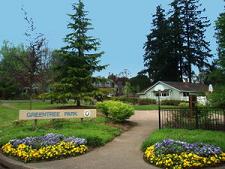 It is a lovely neighborhood with a mix of housing ranging in list price currently from $489,900. to $5,950,000.
With this kind of spread, Palisades is known not only for its beauty and liveability, but for the diversity of its neighbors.
These same neighbors will be seen showing up in numbers to the local neighborhood association meetings and volunteering in droves at Palisades Elementary School and Palisades' own Lakeridge High School.
Amenities include the Municipal Golf Course, parks, a dog park, community swimming pool, and the new "boutique" senior living center, "The Stafford", which is situated across the street from the high school, three athletic fields and yet another dog park. This location, we are told, was intentionally chosen in order to meld the young and the elderly in a real community atmosphere where all phases of life are acknowledged and celebrated.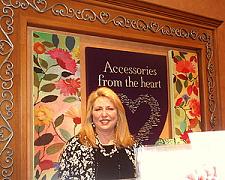 An especially delightful aspect of the Palisades neighborhood is the access to superior services just across the borderline streets of Stafford/McVey (therefore not technically in Palisades, but rather in the McVey-Southshore neighborhood).
Kids bike to Bellagio's Pizza, shirts are picked up at the dry cleaners, dog-walkers congregate at Starbuck's, lunches and dinners are wonderful at the Thai Curry-In-A-Hurry restaurant, birthdays and anniversaries are remembered with the help of three gift shops, and sunny days find everyone milling at the garden center.
All of it adds to the charm of this lush, green community by the lake with a distinctive 'small town within a town' feel.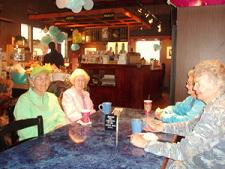 One of the best things about Palisades (in my humble opinion) is Palisades Market. This is a locally-owned market with some of the nicest people you'd ever want to meet making sure that you've found every little thing.
I shop there sometimes just to relax… I'm not kidding! I often joke to friends that the people who work at this wonderful place come from Planet Palisades, as they all seem to genuinely enjoy their work and treat customers like old friends. This is a kind of Neighborhood Central. You'll find Lakeridge 'Pacer' apparel is displayed and sold proudly. Cans and bottles are donated in special receptacles by the crate-load with neighbors supporting the local school of their choice.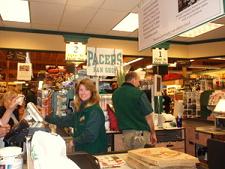 There is an adjoining post office annex & the Coffee Nook, a florist, a deli, wine shop, specialty meat shop, bakery and often dinner cooked & ready to be served for take-home by yet another friendly employee… a chef this time. The store is owned by Bob Lamb, Gale Casko, and Nick Goldsmith who is ever-present and always catering to customers' needs.
Originally a much smaller store it was located where the pizza parlor, restaurant and cleaners are now, moving in 1997 to its current location just up the block, and boasting 25,000 SF of friendly service.
Palisades Market had a rocky start, not owing to the fact that the site was originally a gravel pit, but rather to red tape that almost nixed the plans. True to form, neighbors rallied to support the new store, and Palisades, McVey-Southshore and Hallinan neighborhoods all now enjoy the fruits of that effort.
All in all, Palisades is a lovely place to live. Homes to suit any preference are to be found, and neighborhood character is in full bloom.