This is our monthly look at the overall Portland area and neighborhoods including Lake Oswego broken out below: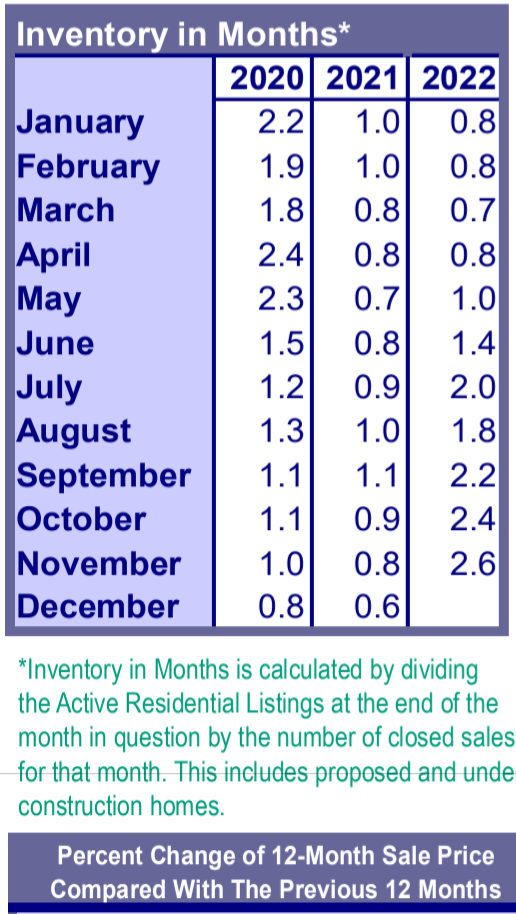 Overview/Fluctuations ~ November Market Data:
Inventory continues to increase and prices remain somewhat stable with many areas/neighborhoods of Portland rising from the previous month & some lowering a bit. Actual activity dropping in New Listings, Accepted Offers (Pendings) & Closed Sales from both the previous month (seasonal) & last year (likely adjusting for interest rate fluctuations).
"Real Estate remains the #1 asset class as a protection against inflation." Brian Buffini
Rates: "Rates have been improving with inflation pressures easing. Right now 30-year fixed rates are in the low 6% range." Gary Boyer, Regional VP, Directors Mortgage
According to the RMLS Market Action Report for the Portland Metro Area-Nov 2022:
There were 1,666 New Listings in Nov 2022 – down 25.3% from 2,229 in Nov 2021 and down 33.7% from the previous month/Oct's 2,513.
At 1,621 Nov 2022's Closed Sales (Solds) are down 42.8% from Nov 2021's 2,832, and down 17.1% from the previous month/Oct 2022's total of 1,955.
At 1,498 Nov 2022's Pending Sales (accepted Offers) are down 43.7% from Nov 2021's 2,660, and also down 18.4% from the previous month/Oct's total of 1,835.
The Average Sale Price in November 2022 of, $584,600 is up $9,000 from last year/Nov 2021's $575,600, and down $7,400 from the previous month/Oct's $592,000.
The "Median" Sale Price (the price smack dab in the middle of all sales) in November 2022 of $525,900 is up $8,100 over last year/Nov 2021's $517,800, and down $11,100 from the previous month's $537,000.

LAKE OSWEGO (November 2022):
173 Active Listings (Oct 177)
73 New Listings (Oct 101)
48 Pending Sales (Oct 93)
69 Closed Sales (Oct 96)
Average Sale Price for Nov: $1,003,400 (Oct $933,800)
NOTE: Higher-Priced vs Lower-Priced Homes Sales can skew the "Average" in any given month. Lake Oswego has quite a variety, so this tends to be a less meaningful stat, generally speaking, in this niche.
42 Days on the Market (Oct 38)