Here is your look at what's been happening in the overall Portland area including individual areas of the metro, and with Lake Oswego broken out below: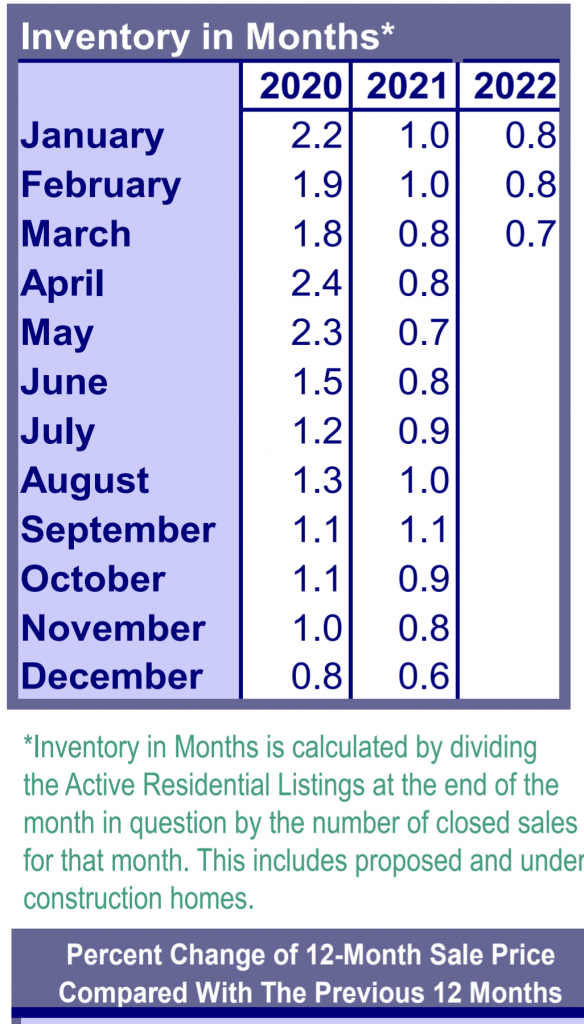 In the In the first three months of 2022 as compared with the same period in 2021, New Listings have decreased 1.3%, Pending Sales have decreased 3.7% and Closed Sales increased 1.2%. Supply So, basically Inventory is insanely low, & that fact is keeping sales (Pendings & Solds) low as well for the quarter. BUT, as you'll see below, though Inventory is still ridiculous, activity is picking up this month as it usually does and competition is still stiff, which means Appreciation is continuing to climb (see March 2022 & Neighborhood Report below).
Rates: "The Fed is trying to slow things down, and consequently right now rates sit at about 5.125%." Gary Boyer, Regional VP, Directors Mortgage
According to the RMLS Market Action Report for the Portland Metro Area-Mar 2022:
There were 3,521 New Listings in March 2022 increased 1.6% from March of 2021's 3,465, and increased a whopping 37.0% from the previous month/Feb's 2,571.
At 2,683 March 2022's Closed Sales are up 5.0% from March 2021's 2,556, and up another whopping 38.4% from the previous month/Feb 2022's total of 1,939
At 3,045 March 2022's Pending Sales are down 9.0% from March 2021's 3,346, and up 24.2% from the previous month/Feb 2022's total of 2,452.
The Average Sale Price in March 2022 of $610,900 is up $56,600 from last year/March 2021's $554,300, and up $28,700 from the previous month/Feb's $582,200.
The "Median" Sale Price (the price smack dab in the middle of all sales) in March 2022 of $550,000 rose from last year/March 2021's $488,000 by $62,000, and $25,000 from the previous month/Feb's $525,000. ***I'm not a statistician, but it seems to me that the above similarities in Average –vs- Median increases indicate that homes are selling across all pricing spectrums in somewhat even distribution. Prove me wrong! ; ) If true, this surprises me as the current rate hikes tend to make it harder for first time home-buyers who historically tend to buy in lower price ranges.

LAKE OSWEGO:
96 Active Listings (Feb 60)
171 New Listings (Feb 110)
119 Pending Sales (Feb 103)
102 Closed Sales (Feb 66)
Average Sale Price for March: $1,092,200 (Feb $890,200)
NOTE: Higher-Priced vs Lower-Priced Homes Sales can skew the "Average" in any given month. Lake Oswego has quite a variety, so this tends to be a less meaningful stat, generally speaking, in this niche.
31 Days on the Market (Feb 25)