This February is the 15th annual Lake Oswego Reads and the selected book is Caste by Isabel Wilkerson. This event invites the entire town to read the same book and then come together with special events to commemorate the subject and the author. Of course, this year due to covid, there's a lot of adaptation to keep everyone safe and healthy.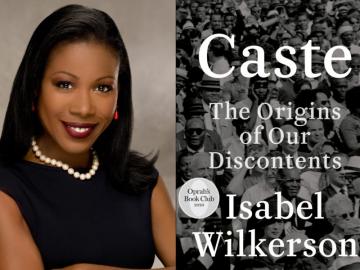 A top 10 New York Times best seller, the book compares caste systems throughout global history. It examines how social customs and legislation combine to keep segments of society oppressed in order for other segments of society to prevail and to profit. The message is both profound and important.
Special events include a trivia night, a history lesson about 450 years of Black history in Oregon, a discussion of the role of race in the castes system, a discussion about curriculum reform in the Lake Oswego School District, a virtual art show featuring 17 local artists' interpretation of the book, and much, much more.
For a full list of Lake Oswego Reading events click here.
Enjoy the book and keep on reading!
Dianne