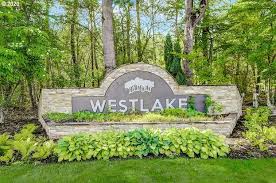 Westlake is probably the most classic "American" neighborhood in Lake Oswego. Developed in the 1980's it is winding, quiet streets of lovely homes that just beg you to take your dog for a walk, or your kids to get on their bikes and spend the day outside. It is truly a wonderful neighborhood.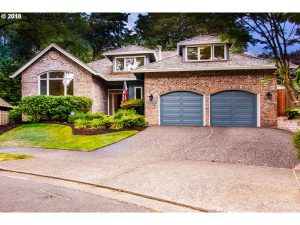 It's also unbelievably convenient. Located at the very Western edge of Lake Oswego, it is bounded by I-5 on the West, Melrose St on the North, Fosberg Rd on the East, and Kruse Way on the South. It is literally at the junction of I-5 and Hwy 217. I remember when it was being developed there was a big sign that said "If you lived here, you'd be home right now". This is because as you leave the freeway, it's right there. If you live in First Addition, you've got another 10 minutes of driving to get home. If you live in Palisades, you've also got another 10 minutes of driving to get home. It's just super convenient.
Westlake has 2 parks, Westlake Park and Southwood Park. Southwood Park is more of a nature area with green lawns and walking paths. Westlake Park is more of a recreation area with a huge playground and an athletic field for baseball and soccer. It is also the sight of the August portion of the Lake Oswego Summer concert series. In a non-covid 19 world, there is a free outdoor concert every Wednesday evening in the month of August.
Westlake Elementary School is also adjacent to this neighborhood, which makes it close enough for kids to walk or ride their bikes to school.
Do you see what I"m saying about a classic "American" neighborhood. It's like something straight out of a movie. The American dream. A family home and everyone enjoying recreation and friendships.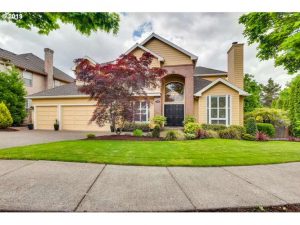 The housing in Westlake is primarily single family residential. There are some apartments, but no condos. There is also a very small commercial area with a dozen businesses and a pizza restaurant.
There are currently 8 houses for sale in Westlake. The least expensive is 1861 square feet, 2 bedrooms, 2.5 baths, built in 1986, the interior is mostly original and would benefit from updating. It's priced at $549,900. The most expensive is 2976 square feet, 4 bedrooms, 2.5 baths, built in 1985, it is beautifully updated and priced at $995,000.
Homes in Westlake sell fast. Because of everything I have shared here, it is a wildly popular place to live and buyers are watching and waiting. When the right house comes onto the market, they jump on it. This makes it not only a great place to live, but owning a home there is also a great investment.
The photos shared here are of homes that I have recently sold in Westlake. I know the neighborhood and would love to help you realize your dream of living in a classic "American" neighborhood.
As always, thanks for reading the blotter.
Dianne