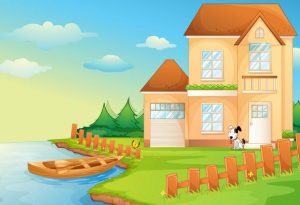 Hey everybody!  Its a privilege to be able to coalesce around this town we all love so much and bring you great real estate & local Lake Oswego content.
March is the month I often recommend to my clients interested in listing their homes at the best time. Weather is starting to get sunnier, flowers are starting to bloom, and though it started earlier this year, people start to get out in earnest if they want to buy a house or condo this year. So, if you're thinking of getting your home on the market, this time of year gives you a few months of high season (things start to taper off after July 4th when a lot of people take the fam off on vacations to other locales).
If this is you, here are a few items to tick off your list:
Realtor~ Engage an energetic, experienced and skilled Real Estate Broker.  I'm partial to Dianne and myself, so you can always call either of us (!!) and/but make sure you find someone you enjoy being with and trust, then strongly consider their advice all along the way. A Realtor who really understands your neighborhood and how to price & market in your niche is key. They are there to help you achieve your goal, and that's what they'll do if y'all remain committed to the goal and making good decisions all along the way.
Cosmetic Prep~ Obviously you want to clean up your home. Polish and shine it… dress it in its cozy-but-sparse finery. Enlist your Realtor for staging tips and or help in that regard. Think of getting things packed up and maybe start stacking some boxes in the garage… you're going to be moving soon, so might as well get a head-start. Rooms look bigger with less, and folks can imagine themselves in your home as their own if you have a warm but open & clean feel to your rooms. Lawns mowed, shrubbery trimmed, drive and walkways pressure-washed…  Your Realtor will give you tips specifically catered to your property.
Repairs~ No home is perfect.  You should talk to your Realtor about any known "issues". Some things can be left to see what the Buyer may want to do about them, others might be advisable to just take care of prior to listing. Your Realtor will be able to advise you what likely falls into which category and give you options on how certain items can be addressed. They will also likely have some great resources for you when you need a good contractor to get the job done right.  Some people choose to have a home inspection done prior to listing just to be in the know about everything- Be advised that this can be a great tool if you plan to address everything that comes up in the report prior to listing (that's a good idea anyway). That inspection report WILL be a "Disclosure", however, and handed to any Buyer who comes in good faith.  It can be a good marketing tool to be able to hand that report to a Buyer and tell them that the issues contained therein have been remedied.  If the prospect of this makes you nervous, know that a Buyer will almost always have their own inspection done anyway, and if you've familiarized yourself with your own home and disclosed everything you know about it, the items that come up and that a Buyer *may* choose to ask you to address will probably not be a surprise. There is a negotiation period where items of concern to a Buyer can be worked through and resolved either monetarily, by repairing prior to Close, or by the Buyer deciding to proceed and take on those items themselves. Its all very specific to the individual home, issues and people involved. ……..Which is another reason you need a good Realtor.
Setting Expectations~ Your Realtor will  discuss how life will be once your property goes on the market.  You have choices- times for showings (9-6? 7-7? Remember: people work). You can have all calls or texts to schedule showings go to your Realtor or you can take those calls/texts yourself & handle it more directly. If you have a pet, some thought need to be given to that. You can expect that you'll be inconvenienced a bit, and on the first weekend I usually recommend a nice, short trip to the coast, or somewhere you love. That way you're not bothered by people wanting you to leave for a 1/2 hour or so at a time on your weekend, and Buyers & Agents then have easy access to showing your home (***This is the best recipe for getting the most potential Buyers to consider yours). My aim is always to get the home sold that first week, and though market conditions have made that not as common as in past years, in this current hot market and time of year its happening more often. That said, depending on the price you've decided on with your Realtor's help, and other conditions/factors particular to the house or condo that may reduce your Buyer pool, you could possibly be in for a wait for "The One".  Just know that your sale will happen, and try to think of these intrusions as opportunities to share how amazing your beautiful home is with each potential Buyer.
After all….  You are on to new adventures!