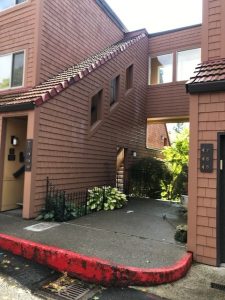 There are currently 271 properties for sale in Lake Oswego. 217 of those are detached, single-family homes and 54 are condos or townhouses. I thought that this week I'd share the extremes in the market of most and least expensive.
The least expensive condo is a 1 bedroom, 1 bath unit that has 764 square feet. It was built in 1978 and has a carport. The asking price is $169,900 The most expensive condo is 2 bedrooms, 2.5 baths, located in First Addition. It was built in 2007, 1748 square feet, and has a 2-car garage. The asking price is $829,000.
The least expensive detached house is a single-level house that was built in 1953. It has 3 bedrooms, 1 bath, 1131 square feet and has a carport. The asking price is $399,900.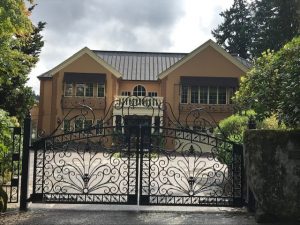 The most expensive house is located on one of the most beautiful lots on the main lake. It is just a stunning setting. It's on my walking route that I have been walking for decades. The lot had an older home on it that I found gorgeous. When that house was torn down my heart sank. I asked around because I just couldn't see why any one would have torn it down. What I learned was that the house was built up against some massive rocks and that the foundation leaked terribly. The engineering to preserve the house was beyond the cost of a new houses foundation, so it made financial sense to tear it down and start over. The house that is now on this lot was built in 1985. It has 5544 square feet with 4 bedrooms and 5.5 baths. Along with 250′ of main lake waterfront, the house has a swimming pool, hot tub, boat house and a guest house. It was originally listed in June for $8,500,000. The price has been dropped to $6,888,000.
I used to do this comparison kind of regularly as I liked to point out that Lake Oswego does have affordable housing. A condo for $169,900 and a house for $399,990 is right in there with other parts of the Portland metro area. I've always felt that buyers in this price range over look Lake Oswego because they just assume that there are only super expensive, luxury homes in LO. Yes, we do have lots of the luxury stuff, but we do have affordable as well. I like to get the word out.
As always, thanks for reading,
Dianne