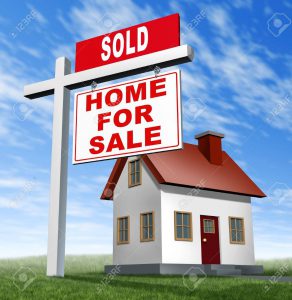 This week, while doing the market activity report, I noticed 3 pending sales that had extended market times. Average market time is currently 79 days in Lake Oswego. So when I see pending sales that were 308 days, 354 days, and 1063 days, I know that the folks selling those homes must have felt a bit frustrated. It got me to thinking about what sort of advice I would give to someone in that position.
There are 3 things that you have control over when you list your home for sale: price, condition, and terms. That's it. These are the things that you have control over.
Price and condition are easy to understand. Your home is not worth what you hope to make from it. It is worth what the market is showing to be true. This value is arrived at by looking at sales in your neighborhood that are as close in style, age and condition as possible to your house. There will be a range of value that usually has a swing of about $50,000. The condition of your home decides where you fit in that range. If your home is recently remodeled from top to bottom, it is at the high end of that range. If you still have 1970's gold, shag carpet, you're at the low end. You do not want to over price. Buyers are smart! They can see what zillow and trulia say about the value with just a touch of an ap on their phone. More importantly, they are touring other properties and getting a sense of the value so that they intuitively recognize what is over priced and what is a great value. They want to buy the house that is the great value. Over pricing by even a little bit will shoot you in the foot. The house will take longer to sell, and in all likelihood, will realize a lower sales price than would have occurred if the house had been priced correctly in the first place.
I have seen folks who had a house that wasn't selling, that then took the house off the market, did some remodeling, and put it back on the market to realize a quick and successful sale the with the second shot at the market. Statistically, you don't get 100% out of the dollars spent on remodeling, so if you go this route, it's a risk to expect to be able to raise the price on the second marketing attempt to cover the cost of the remodeling. You can likely raise it a little bit, but be careful.
The last concept is terms. Terms are things like a tenant in the house who is uncooperative, or making showings difficult to arrange. It can also be things like expecting to be able to stay in the house after it is sold by renting it back. These things can discourage buyers. They are most easily corrected by either removing the issue or reducing the price.
I have developed a professional theory that 20 is the magic number. When buying a house you need to see about 20 houses before you are ready to make a decision about buying. When selling a house you need about 20 showings to generate an offer. If you are only getting one showing a week, you can estimate that you'll be on the market for 5 months, which is too long. You need to rethink the price, the condition and the terms. If you have your house on the market and you get 20 showings the first weekend (this does not include showings at an open house), then you know you are going to get a quick offer. You might even get more than one offer and have the price raised by competing buyers.
Finally, I want to talk about location. Location is king. It always has been and it always will be. You have no control over the location of your home once you own it. So if you bought a house on a busy street, you probably bought it for less than a comparable home tucking onto a quiet street in the same neighborhood. It was a good deal so you decided the issue could be acceptable. When you go to sell that house, you need to make the price reflect the location. This makes the buying decision super important! Think about this when you choose a house and then be realistic when selling it.
A good Realtor will help guide you through this process. Your home is probably the biggest investment in your life. The services of a good Realtor will help you to maximize the return on your investment.
As always, thanks for reading.
Dianne
P.S. I looked up the house that took 1063 days to get under contract. It was on a busy street, required 24 hours notice to show, and on the Lake Oswego Landmark Designation List. It also had a converted garage, so no garage. It is a stunning home with lots of nice remodeling that respected the architectural integrity. It was first listed in July of 2016 for $1,350,000. Nine months later, in April of 2017, it had its first price reduction to $1,295,000. Three months later, in July of 2017. the price was dropped to $1,250,000. September of 2017 it was reduced again to $1,098,000. April of 2018 it was dropped to $995,000. January of this year it was dropped to $949,000. It went pending on July 15th. This is a dramatic example of price and terms being incorrectly calculated from the get go.