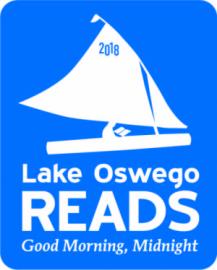 This is the 12th year for Lake Oswego reads and this year's chosen book is Good Morning Midnight.
The concept behind Lake Oswego Reads is the encouragement for everyone in the city, including the students at both Lake Oswego High School and Lakeridge High School, to read the same book at the same time. The event kicked off in January when the local library gave out 800 free copies of the book. The month of February is filled with events that highlight the book and the various topics that the book inspires.
Good Morning Midnight was written by Lily Brooks-Dalton. It tells the story of the end of the world in which two people, an astronomer in the Arctic, and an astronaut returning to Earth from Jupiter, find themselves as the only people left alive. The book explores the themes of loneliness, connection, endurance, regret, and the search for meaning and hope. As the story evolves, the two main characters lives become connected.
It's a real challenge for the committee who selects the annual book because it needs to be a story that will appeal to many age levels and be compelling enough to really engage the community. I have read 7 of the previous 11 books and I have never been disappointed.
The February events include a month long art display that can be found at the library, city hall, Chrisman Picture Frames, and the Lakewood Center for the arts. In addition there will be educational talks by experts such as Dr Andrew Fountain, a Professor of Geology at PSU who will be speaking about glaciers, and Dr Karyn Rodes, a research biologist from the Alaska Science Center, who will be speaking about polar bears. There are several set dates for discussion groups and the big highlight will be when the author speaks on February 13th. For a full list of events, click here. All of the events are free.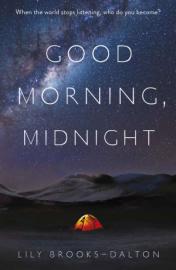 Any time is a good time to crack open a good book, and that is especially so in February here in LO.
Happy reading, Dianne