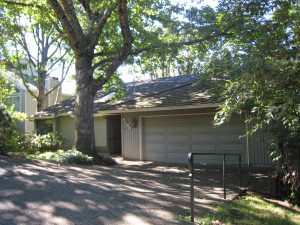 I am excited to introduce to you my new listing at 9 Becket. This is one of those "opportunity houses". In other words, it needs a total remodel.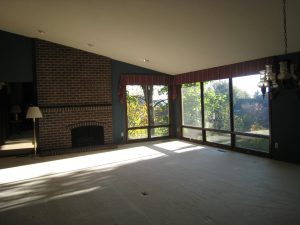 Located in Mt. Park, it is 3115 square feet (does not include 518 square feet of unfinished basement) for just $489,900. It's the largest, cheapest house on the market in Lake Oswego right now. It was built in 1981 and the current owner has owned it since 1985. That says a lot about how great a house is because the current owner simply had no reason to leave. According to the current owner, it was also a part of the Street of Dreams in 1981. It comes with features that today are expected in high-end homes. Things like double sinks in the bathrooms and a master bath with both a soaking tub and a custom tile shower. The floor plan is wonderful and is suitable to today's standards with a very large kitchen and 2 family rooms. Today they call it a family room and a bonus room, but you get the idea.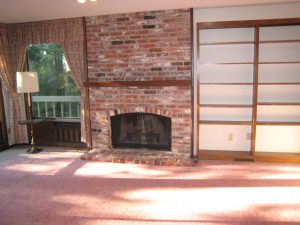 What this house needs is a new owner to love it. The interior finishes are pretty much all original with brown tile from the 80's, lots of wall paper, and, yes, even some pink carpet. It is being sold "as is" and will require either cash or rehab financing. It will take money to re-do what is needed and that is why it is priced the way that it is.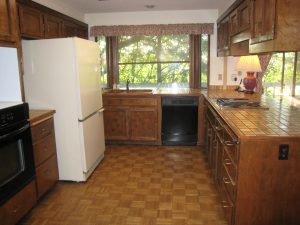 Here's some brief stats:
9 Becket
Built in 1981
3115 square feet
4 bedrooms
2 1/2 baths
Shake roof that is only 10 years old
Gas furnace that is only 5 years old
Gas hot water
Stephenson Elementary School
Wilson High School
2-car attached garage
Mt Park Home Owners Association is $80/month for the rec facility with swimming, basketball, fitness classes, and exercise equipment. Also about 8 miles of walking paths.
Taxes are $7985/year
Did I mention that this house is surrounded by homes of much greater value? This truly is an opportunity.
I will be holding this house open October 3rd from 11 to 1, and then again October 7th from 12 to 3. If you have questions or would like to see it sooner, please give me a call at 503-803-6298.
Happy house hunting,
Dianne