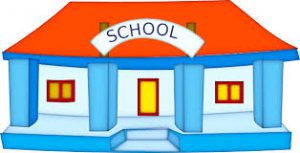 I am of the opinion that the #1 reason that people move to Lake Oswego is for the quality of the public schools. Sure, the town is conveniently located to both Portland and the tech industry in Beaverton. It has low crime, great shopping and restaurants. There are lots and lots of reasons to want to live in Lake Oswego, but the #1, hands down, is the schools.
This was born out, again, this week by the release of a study done by Niche. Niche is a private research group in Pittsburgh, Pennsylvania, who studies schools all over the United States. This last week they released their list of the best elementary schools in the State of Oregon. Here are the top 10:
#1 Oak Creek in Lake Oswego
#2 Westridge in Lake Oswego
#3 Hallinan in Lake Oswego
#4 Lake Grove in Lake Oswego
#5 Riverdale in Portland
#6 Forrest Hills in Lake Oswego
#7 Rivergrove in Lake Oswego
#8 John Muir in Ashland
#9 Willamette Primary in West Linn
#10 Bolton in West Linn
That is every single elementary school in Lake Oswego listed within the top 10 in the state and dominating with 6 out of the top 7. To see the full article, please click here.
I will never forget the day that I decided to move to Lake Oswego. I lived in Sellwood in Southeast Portland, a very trendy and popular area that has only grown more desirable with time. My kids were 8 and 11. My oldest had just started at Sellwood Middle School. I was so completely underwhelmed by the academics. I had been a class room parent volunteer since day 1 in Kindergarden. I knew first hand what the class rooms were like. I just new that I wanted more for my kids. It was a simple as that. The time to move was at that moment, before my kids got any further entrenched socially in Portland Public Schools. And so I moved my kids to Lake Oswego. What a breath of fresh air! Books in the class room (not photo copied everything), teachers who were engaged, kids who ready to learn. It was one of the best decisions that I have ever made for my kids.
You may be in the very same spot. Maybe your kids are growing fast and you know that you want to give them every opportunity possible. Maybe your thinking about the move to Lake Oswego. Please give Linda, Whitney or myself a call. We would love to be of help.
Dianne