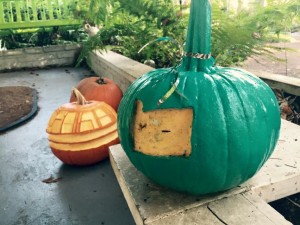 First of all, Happy Halloween! What a great, fun holiday. At my house we are geared up. We have pumpkins carved, seeds toasted, candy at hand, and plans to play poker around the dining room table while we answer the door. The forecast is stormy with the rain lightening up just in time for the Trick or Treaters. Let's hope the forecast is right. I really love having kids come to the door. We are giving out glow sticks as well as candy as we honor the new concept of putting out a teal pumpkin and offering alternatives to candy. We have LOTS of glow sticks because we poker players plan to be heavily adorned.
I think Halloween is the informal kick off of the holiday season. It is just weeks until Thanksgiving, Christmas, and New Year's. So I want to take a moment to talk about what that means if you are selling or buying a home right now.
Buyers are out there. My listings are continuing to get showings and I am currently working with several ready buyers. Inventory is lower, so houses on the market are getting noticed. Interest rates are also low. In my experience interest rates tend to be the lowest of the year in the winter. If you are buying, these components make this a really great time of year to buy. I also think this is the best time of year to do a home inspection. If the house has water issues, they will be obvious. Last, if you are buying, a house that looks good on a rainy day will be spectacular on a sunny day.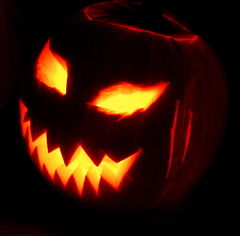 For those who are selling I want to talk about holiday decorations. I do think decorating for the holidays enhances the marketability of a house. I showed a house yesterday that was beautifully decorated for the fall. They had wreaths on the door and last summers flower pots were over flowing with silk leaves in the colors of fall and mini pumpkins. We were all smiling and commenting on how pretty they were as I worked to open the lock box. We entered the house ready to be impressed. But I also want to caution that the decorations that are specific to the holiday need to come down within a week of the passing of the holiday. A Christmas tree in April is a big NO!
So Happy Halloween to one and to all. May the day be festive with more treats than tricks!
Dianne