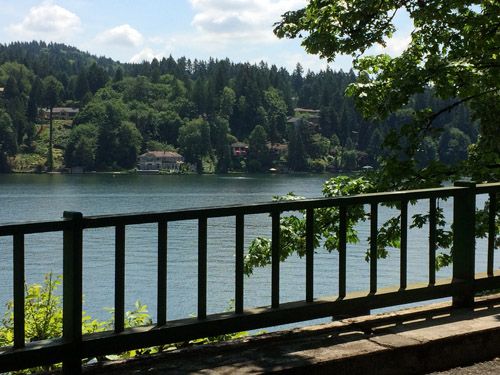 I hope you are all enjoying this great weather today, though in the past few days it has been seeming a little bi-polar with sun, then rain, then sun again.
With sunshine and pleasant temperature, I have found that I am more motivated to trail blaze my old running routs, and I have seen many other neighbors express the same motivation. I must say that Lake Oswego is one of the BEST cities I have ever found to be an active power-walker, hiker, or jogger in. My personal favorite route is to follow along Lakeview Blvd, up Summit (if you are looking for a good booty-kicker hill), and then down around Iron Mountain. For the distance I like to choose North Shore, McVey, and then South Shore (though it will be a while before I can enjoy that heck-of-a-trek).
Wherever you wander you will likely see the most beautiful of scenes with our lush greenery, glimpses of our glimmering lake, magnificent houses, and many friendly neighbors (I have never run into a person in LO that hasn't offered up a friendly wave or a kind hello!)
So wherever your feet take you, I hope you get the chance to work up a healthy sweat in our activity-friendly city.