Hello Property Blotter Readers!!!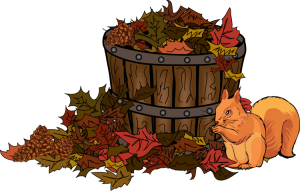 We've had a few weeks of Indian Summer with crazy blue skies and lots of sunshine, and it now looks like we're really into the Fall Season. This time of year we engage in "Fall Cleaning" at my house.  This particular year that means new floors in the kitchen, utility room and bathroom, and new paint everywhere as we prepare for the holidays and months ahead during which we enjoy entertaining, and just reveling in the inside of our home most of the time.  Do you find yourself sprucing more at this time of year than in the Springtime?  …or is it just me!?  : )
In Lake Oswego there are plenty of things to do outside of your home this season.
Everyone looks forward to the Holiday Tree Lighting the day after Thanksgiving at Bigelow Plaza (5th & A). It is a big deal in Lake Oswego, and we'd love to see you there as the whole town comes out to mark the start of the holiday season CLICK HERE  for more info.
We all want to start to transform our homes into holiday retreats  whose lights we can see from down the block as we approach after a long day's work!  Holiday Wreath-Making at Luscher Farms is one way to really get into the spirit. CLICK HERE  for more info.
Beat the Fall/Winter weather by taking your kids to the Indoor Playground sponsored by Lake Oswego Parks & Recreation Dept.  Mondays, Wednesdays & Fridays you can let the kids run, jump & play on all kinds of park equipment… but stay warm & cozy indoors!  CLICK HERE  for more information.
From knitting to gaming to poetry-slamming…. Lake Oswego has it all for teens this season!  CLICK HERE  for more information on programs & events.