The Good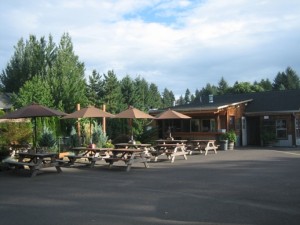 Some of the best barbeque you'll find in Oregon is right here in Lake Oswego. Pine Shed Ribs has been named one of the 10 best barbeque restaurants by the Oregonian (the only one so named in the Southwest Metro area), and THE BEST barbeque in PDX by Portland Monthly. Located at 17730 Pilkington Rd, this little restaurant offers up mouth watering beef and pork ribs, brisket, pulled pork, chicken and great traditional sides like baked beans and coleslaw. I particularly like the outdoor seating on a nice day. My suggestion: get yourself on down there and check it out.
The Less Bad
It was reported this past week that underwater homeowners (those who owe more than their homes are worth) are down 42%. This got me curious about how that is currently reflected in the Lake Oswego housing market, and it is startling. In the last 12 months 73 homes were sold as shortsales (sold for less than the mortgage owed) and 40 were sold as bank foreclosures. In the 12 months prior to that 79 were sold as shortsales and 101 were sold as bank foreclosures. Today is substantially better with just 6 houses on the market as shortsales and 2 as bank foreclosures. Are we seeing the end of the distressed housing? I hope so, for all of our sakes.
The Ugly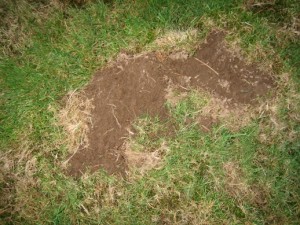 I am at war with moles in my yard! I love to work in my garden investing my time and my money. So finding the lawn pretty much plowed up by these little creatures is annoying. I refuse to poison them as a result of the great squirrel catastrophe of 2010. My current method involves Juicy Fruit gum. It seems to be working, but not 100%. If you have any suggestions, I would be grateful.
Have a great week!
Dianne