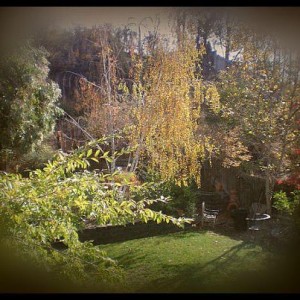 Dianne and I want to take a moment to thank all of our loyal Property Blotter readers and clients for the confidence and support for our work that you've shown through the years. On a day like today, we are humbled and grateful for so many things, and YOU rank high on the list : )
Sometimes I go on and get all sappy with you on Thanksgiving (that's just me…. I get emotional when I think of all the things I have to be grateful for!), but this year I'm going to let someone else pull the heartstrings. I'm attachiing a photo and poem from my friend and poet, Sean Reynolds:
I wish you all;
Pale hills under a yellow moon
amber leaves on dark green lawns
a welcomed chill in the morning air
cartoon balloons and sweet potatoes
with little marshmallows and football
…
and family and children's fingers adorned
with olives and naps on the sofa after
wine and pie and laughter—sr
May each of you experience a day of Peace, Abundance, and Love.
Happy Thanksgiving,
Linda & Dianne