In this month's Hello LO (the monthly newsletter mailed to the residents of this fine city) there is an excellent Winter Preparedness Guide. In the interest of helping you to protect your real estate investment, I thought I'd share with you some of the important suggestions.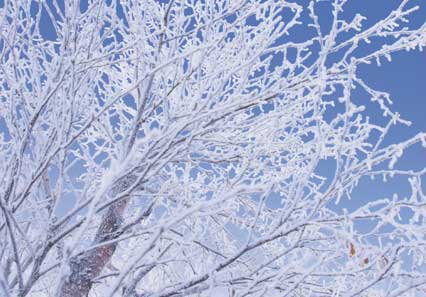 The City is asking you
* To be sure your address is clearly visible and not covered with snow or ice
* To keep a path clear from your street to your front door
* To have an emergency supply kit
* To use flashlights instead of candles to help prevent fires
* To be aware of carbon monoxide hazards from outdoor heating devices used indoors
Make sure your smoke alarm is in good working order
Now is the time of year to check the batteries in your alarm and be certain that they are working. Current Oregon law requires that homes that are bought or sold have smoke alarms with a hush button feature, and either a 10-year lithium battery or be hard-wired with a back-up battery. There should be a working smoke detector on every level of the house with special attention paid to areas with bedrooms.
Food Safety
In a power outage, if your freezer is full, food will stay frozen for about 2 days. If it is less than half full food will stay frozen for about 1 day. Cover the freezer with blankets or sleeping bags to help food stay frozen longer. When the power comes back on, examine all of the food for spoilage and if in doubt, throw it out.
For food in the refrigerator, be especially careful of meat, fish, milk, mayo, and eggs. Again, if in doubt, throw it out.
Gas Shutoff
If you need to have your gas shut off, contact NW Natural at 503-226-4211 and they will send a technician to assist you. If, however, an emergency arises where you need to shut the gas off immediately, follow this simple procedure:
1) Locate the shutoff valve on the riser pipe (the pipe running from the ground or through the foundation wall to your meter). To turn the valve you will need a crescent or pipe wrench. A wonderful home inspector I use suggests every home owner buy a simple wrench that fits this valve and hang it on a nail behind the riser pipe. This way in a true emergency you aren't fumbling around in the garage looking for the right tool. When the valve head is parallel to the riser pipe, it is in the OPEN position.
2) Turn the valve head crosswise (perpendicular) to the pipe and it will be in the CLOSED position. There are also natural gas shutoff valves on the lines fueling individual gas fireplaces. Once the gas is off, LEAVE IT OFF.
3) Call NW Natural, 503-226-4211, when you are ready to have the gas restarted.
Storm Clean Up and the Tree Code
A permit is not required to remove downed trees. However, pictures are encouraged for documentation.
An Emergency Tree Permit or a Hazard Tree Permit needs to be issued for trees that present an immediate danger of collapse or present a danger to either people or property. Again, be sure to take pictures. Both permits are obtained thru the City and may require a Hazard Evaluation Form completed by a Certified Arborist, along with photos. For more information, call the Community Development Department at 503-635-0290 or click here.
Don't Forget Your Pet
OK, I know this isn't about your real estate investment, but it is about an entirely important emotional investment.
* Consider inviting your outdoor dog or cat inside when the temperatures dip to freezing.
* More dogs are lost in the winter than any other time of year. In snow or ice dogs loose their scent and more easily become lost. Keep them on a leash or in their fenced yard, and be sure that they are wearing an ID tag and/or an ID chip.
* Cats will seek warmth and have been known to crawl under the hoods of cars. Get in the habit of banging on your car hood before starting your engine to give a cat the chance to escape.
* Thoroughly wipe your pet's legs and stomach when you bring them inside out of the snow. They can ingest anti-freeze and other chemicals when licking their paws and grooming after they come indoors.
* Don't leave your cat or dog alone in a car. They can freeze to death in January just as easily as they can die of heat exposure in July.
* Don't let your dog run loose on a pond or lake where ice could break and they could drown. And this year, with the lake drawn down, keep them out of the murky mud in which they could become stuck.
It is really hard to know what to expect from Old Man Winter. Some years we get next to no snow or ice. Other years we get hammered. But in any case, we need to be prepared. I hope you have found this guide useful.
Dianne