The buzz in real estate right now is the $8000 tax credit for first-time homebuyers. While there is talk of the credit being extended, at this point that is an unknown. This puts pressure on anyone thinking that they may want to take advantage of it.  In order to benefit, you must close on your purchase by November 30th. Because putting a loan in place now takes about 45 days, and because there is a long holiday weekend for Thanksgiving, a buyer who is going to receive this credit needs to make an offer on a home in the next week or so.
This has got me reflecting on what sort of a home I would be interested in if I were in a position to take advantage of this opportunity. After going through the current inventory in Lake Oswego, here are 4 properties that I believe are great homes that would be ideal for a first-time buyer.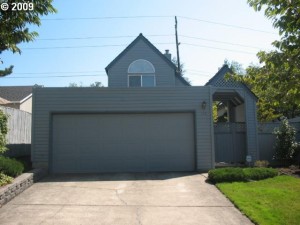 113 Kingsgate Rd Priced at $275,000, this house has 3 bedrooms, 2 full baths, and a 2-car attached garage.  It's located on the South slope of Mountain Park, so it is really convenient to the Kruse Way corridor, I-5, and Hwy 217.  Oak Creek Elementary School is just down the street, and PCC Sylvania Campus is close by.  While the lot is smaller (about 4000 square feet) it is extremely private.  So you can have the easy care of a small yard, but the benefit of privacy.  That's a tough combination to find.  Probably the most striking feature of the house (besides the master on the main, the hardwood floors, the wet bar, and the gas fireplace) is the 2-story vaulted ceiling.  Architecturally, this house is wonderful and unique.  This is not a cookie-cutter house.  When you walk in the door, you will say "Wow".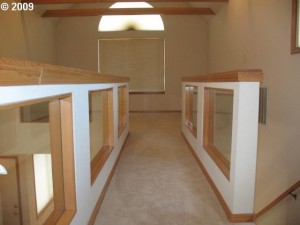 4447 Golden Lane Priced at $229,000, this is an end-unit condo with 2 bedrooms, 2 full baths, and a 2-car, attached garage.  It has expansive South facing windows so that the interior is light and bright even on those short, winter days.  The kitchen has new granite counters and there are new laminate floors.  Like the property above, this home is on the South slope of Mountain Park.  Living in this location, you benefit from the Mountain Park recreational facilities.  There are 15 miles of walking trails, tennis courts, a swimming pool and a weight room.  Living in a condominium means that you don't have to take care of a yard or worry about maintenance of the exterior.  It's ideal for someone with a busy job or who likes to travel a lot.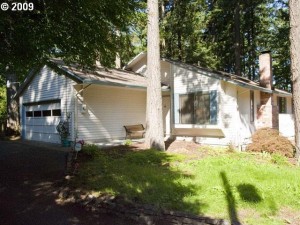 15139 Tree Rd Priced at $298,900, this house has 3 bedrooms , 2 full baths, and a 2-car garage.  It's in a great location at the end of a dead-end street.  There are hardwood floors throughout.  It has a formal living room, but what I like is the openness of the greatroom for the kitchen, dining room, and family room.  There is a masonry fireplace made with used bricks that is warm and inviting.  I like to point out to anyone buying a one level home that the demand for these homes will only increase.  As the population ages, the need for homes that appeal to older people is going to get bigger.  So I do believe that one-level homes make great investments.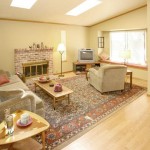 18690 Don Lee Way Priced at $299,000, this house has 3 bedrooms, 2 baths, and a 2-car garage.  It's on a lot that is nearly a quarter of an acre and just spectacular.  It's in great condition with a new roof, new siding and windows, and a new furnace.  There are hardwood floors in dining room and the living room, and there are tile floors in the kitchen and in the entry.  The kitchen and both bathrooms have been updated.  The fireplace has a very classy looking slate surround and built-ins on both sides.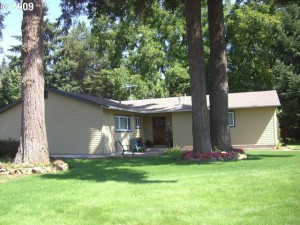 I think what is striking about all of these houses is what good condition they are all in.  Under $300,000 in Lake Oswego is the lower end of the pricing spectrum.  You would normally think that this would also mean that you have to compromise by buying a house that perhaps needs some updating or some work to improve it.  That is not the case here.  You can buy not only an affordable home, but a home in great condition.  Add to that the fact that you can then get an $8000 tax credit from the Federal government and you are talking a perfect storm of opportunity.
I hope you have enjoyed learning about these properties.  If you would like more information, or if you'd like to make an appointment to view any of these properties, please contact Linda or myself and we would be happy to be of help to you.
Dianne