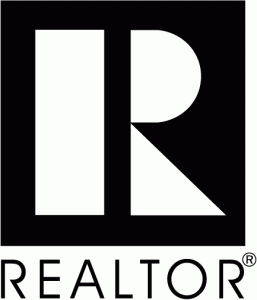 While having lunch with friends recently one woman was telling us about the difficulty she had with some of her co-workers. I guess there was a good deal of gossiping and even some back stabbing that went on behind people's backs. My initial reaction to her story was dismay over her situation and then personal gratitude that I don't work in such circumstances. And then it occurred to me why I don't have that sort of work environment. It's the code of ethics! As a Realtor, I must adhere to a code of ethics that requires fair dealings with other Realtors. I simply am not allowed to say bad things about them. It then occurred to me that the general public probably doesn't know about the Realtor Code of Ethics. At this time of year, when our thoughts are turned to family, friends, and religious celebrations, it seems appropriate to tell you about the Code of Ethics.
In order to be a Realtor in the State of Oregon you must agree to adhere to the Code of Ethics. Both the Oregon Association of Realtors and the National Association of Realtors require abiding by the Code of Ethics. It is possible to be a real estate agent without being a Realtor, but it is not possible to be a Realtor without meeting the requirements of the Code of Ethics. A Realtor is required to take training on the Code of Ethics every 4 years to make certain that he or she remembers and is familiar with this code. What is it? In a nutshell, it pretty much boils down to the golden rule. Be fair and honest in all of your dealings with clients and with other Realtors, just as you want them to be fair and honest in their dealings with you.
The Code of Ethics is actually a rather beautiful document. The Preamble begins "Under all is the land. Upon its wise utilization and widely allocated ownership depend the survival and growth of free institutions and of our civilization." It is well written, well thought out, and something that can be applied to life as a whole. Besides the Preamble, there are 3 sections: Duties to Clients and Customers, Duties to the Public, and Duties to Realtors. Each section contains guidelines for fair and honest business practices, honesty in advertising, as well as professionalism and protection when dealing with the public. This code serves as a promise to the public that when dealing with a real estate agent that is a Realtor you can expect honest and ethical treatment in all of your dealings. How cool is that? Don't you wish every profession had a Code of Ethics? I do.
Not all real estate agents are Realtors. So when choosing a professional to help you to buy or to sell a home, be certain to find out if they are a Realtor. If they have the Realtor designation, you can gain assurance that your transaction will be handled by someone who adheres to the Realtor Code of Ethics.
If you'd like to read the Code of Ethics, here is a link to the Portland Metropolitan Association of Realtors where a copy is available: click here.