Happy 2010 to each of you!  I don't know about you, but I can feel the excitement (and dare I say relief) in the air.  It's a new year, and things are looking good.  Lake Oswego is already celebrating its Centennial, employment figures are up, real estate tax incentives are in full force (for a few months anyway), stocks started the year with a rally, and "the trend is still up" according to Rob Lutts, chief investment officer at Cabot Money Management.
Are there naysayers and warnings of impending doom?  Yes, as always.  I, however, am "cautiously excited" at the prospect of renewed opportunity all around.  I see my clients achieving their goals and changing their lives, and I know that time does indeed march on.  For my clients, job changes happen, marriages and divorces happen, families grow & need more space, loved ones want to be closer geographically, retirement and downsizing happen, and of course, "upsizing" is also very much alive.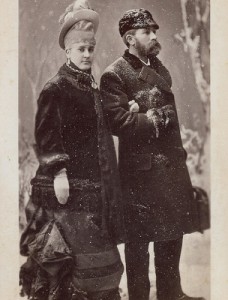 The beginning of the year also always brings some legislative changes, like needing a hands-free device to talk on your cellphone in the car.  The new law does, however "…exempt motorists who are on their hand-held cell phones 'in the scope of the person's employment if operation of the motor vehicle is necessary for the person's job'."  Hmmmm, I wonder if that includes Realtors?  Well, I think I'll opt for safety anyway, but I can smell some friction (is that burning rubber?) ahead in the way of challenges to these minimum $142. tickets.
In the real estate world, there are all manner of regulatory changes, and changes to the "new" forms we'll be using.  Make sure to talk with your
Realtor (or Dianne and I if you are without a Realtor) if you have any questions.  Some of the changes could affect the timeline of your transaction if you are not aware of them. For instance, if a transaction includes any seller-carried financing, and the document is prepared by escrow, there is a 3-day mandatory review period… so if the Buyer is just seeing the document for the first time at signing, there will be a 3-day delay in closing.  Also, you will notice that our ML#'s have gotten a bit longer.  As we are starting a new decade, the ML#'s now start with "10"… so they'll be longer numbers & have lots of zero's for awhile : )   As an aside, the count on these, and therefore the number of new January listings as of today in Lake Oswego number 24, and range in price from $90,000 to $998,500.
Last, but definitely not least, I want to address the excitement of the ongoing Centennial Celebration in Lake Oswego.  I'm including a link here to a pdf that has all kinds of historic Lake Oswego photos, and news stories from 1910. By that time Lake Oswego had been in existence for 60 years already.  Three previous attempts at incorporation had failed due to fears around "additional regulations and taxation" (sound familiar?). Residents in First Addition were interested in: "promoting small businesses, water quality, fire protection, debate over the sale of alcohol, as well as government autonomy. The vote in favor of the measure was 79 to 22.  Only men cast their ballots because Oregon women did not win the right to vote until 1912." You really MUST check out this link.  Some of the headlines read: "City Government Controls Width of Tires",  "Buy a Lake-Front Lot for $50.",  "Oswego's Bear Population", "Illiterate Cows",  "Pig Penmanship", and many, many more.
Happy, Happy 2010 to you and yours, and thank you for reading the Property Blotter!
Linda