With the hot weather that we are experiencing, I thought it would be helpful to remind readers about gaining access to the lake via easements.
There are 3 types of lake easements: the Lake Oswego swim park, the Lake Grove swim park, and the individual easements enjoyed by private homes.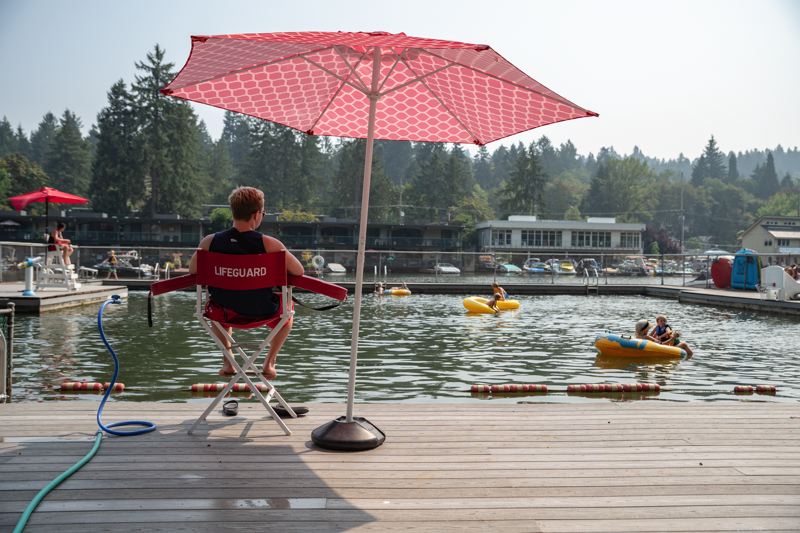 The Lake Oswego Swim Park
Located at 250 Ridgeway Rd, this park is open during the 2022 season from July 1 to August 28. It is available for use by any resident within the city limits of Lake Oswego. The park is paid for with tax dollars and there is not a charge for its use once proof of residency is provided. There are life guards on duty and an assortment of water toys to enjoy.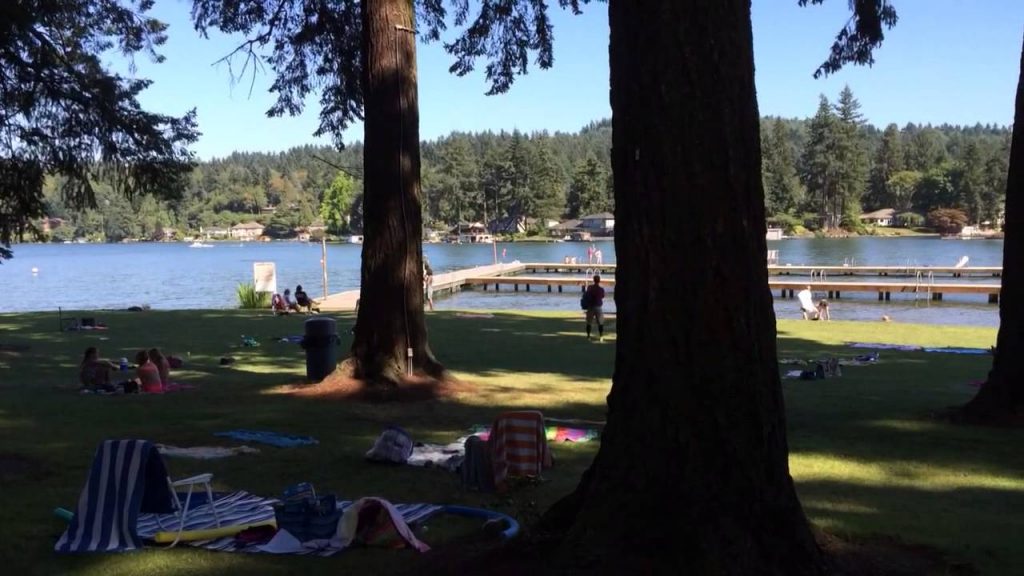 Lake Grove Swim Park
Located at 3800 Lakeview Blvd, this swim park is open for the 2022 season from June 11 to August 21st. This park is owned and operated by the Lake Oswego School District. All students within the the LOSD have free use of the park and access to swimming lessons. If you are not a student within the district, then your eligibility to use the park requires that you live within the boundaries of the old Lake Grove School District. This district was absorbed into the LOSD when the two school districts merged in 1953.
Private Swim Easements
Private swim easements were developed many years ago. Basically a developer of a neighborhood would buy a lot on the lake and deed it to the homes within the neighborhood. There are approximately 3000 houses in Lake Oswego that have access to these easements. Because the easements were developed many years go, the easements mostly benefit older homes. However, when an old house is torn down and a new house is built, the easement goes to the new house. So there are newer homes that do have easements.
The amenities at the easements very quite a lot. There is an easement that is only about 20 feet wide and just consists of a sloping lawn down to the lake. No picnic tables, no amenities at all. Then there are huge easements with boat slips, canoe racks. picnic tables, water toys and all sorts of fun stuff.
If your house has easement eligibility, you need to join the easement. There is an annual fee. The easements are mostly gated and locked. You gain access by joining. These easements are privately run and have their own unique rules and by-laws.
There is usually a waiting list for boat slips and canoe storage. Remember too that you can not put anything in the water without getting it approved and licensed by the Lake Corporation. For information, and to see if your house or possible future house has any private easement privileges, click here.
I do want to acknowledge that there is currently a law suite happening that challenges the private status of the Oswego Lake. It's been winding its way through courts for years. It also experienced a significant set back a couple of weeks ago when the presiding judge had to step down. This will not be resolved quickly. If the lake is made public, I doubt it will change the status of any of the easements. What will change is that the lake will be available to the public. That access is pretty limited even if it happens because there simply aren't many spots that the public could get access. I also think that the Lake Corporation would likely still require registration and licensing of boats, canoes, and other water flotation devices.
Hopefully you are staying cool. There's lots of summer left, perhaps you'll find time to take a dip in the Lake.
Dianne