I want to take this opportunity to brag about the Lake Oswego Library. It is rare for a day to go by where I am not benefiting from one of its many services.
My primary use of the library is checking out audio books. I just love to listen to books. They are generally read by the author (Bruce Springsteen's autobiography) or by professional voice actors. Roy Dotrice, the voice actor who reads The Game of Thrones, has created 100's of voices for George RR Martin's novels. You know by the voice intonation and accent who is talking. It's truly an art form that I have come to just love.
Of course, there are 1000's of books in paper format to check out. In addition, there is a huge selection of DVD and Blue Ray Movies.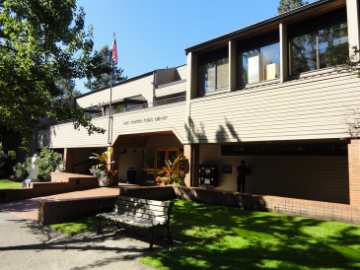 The Library of Things
In addition of books and movies, there is also a Library of Things. You can check out kitchen tools (seasonal cake pans, etc), sewing machines, party supplies (karaoke machines, etc), games, recreation supplies, telescopes, just lots of great stuff.
Lake Oswego Reads
This is a city-wide reading event held each winter. A group of citizens, including high-school students, chooses a book. Hundreds of books are distributed for free. City-wide events are held to show case themes in the book, and, usually, the author gives a talk. The books are always terrific and participating in the events is a nice enhancement to the reading experience.
Cultural Pass
Finally, I want to let you know about the Cultural Pass that you can obtain on-line to gain free access to some of the area's most popular places to visit. Simply go on-line and make your reservation. You can then print it off or download it to your mobile device. These passes will give you free access to these locations:
Crystal Springs Rhodendron Garden (family of 4)
Evergreen Aviation Museum (2 people)
Gilbert House Children's Museum (equal number of adults to children)
Lan Su Chinese Garden (2 people)
Oregon Garden (2 adults + 4 children)
Oregon Historical Society (2 people)
Oregon State Parks (1 vehicle)
Pittock Mansion (2 adults + children from the same household)
Portland Japanese Garden (2 adults + 8 children)
For further details, please visit the Library website. www.ci.oswego.or.us/library
To obtain your library card, yes, you need a library card to take advantage of these many services, simply go to the library (706 4th St) and show valid photo ID and proof of residency within the City of LO. It's that easy.
I think that libraries get taken for granted. We pay for the library with our tax dollars. Use it. Enjoy it. I know that I do.
Dianne