The livability of LO is just outstanding and it just go even better. We now have two brand new parks!.
Iron Mountain Park
Located on Iron Mountain Blvd right by The Hunt, this is a 51 acre park. There is plenty of parking, a covered picnic area, a play area for kids, and rest rooms. It's beautifully landscaped using native species and with great care to preserve a wetlands that is part of the park. I can see spending summer evening picnicing and taking my Grandchildren to play and run around.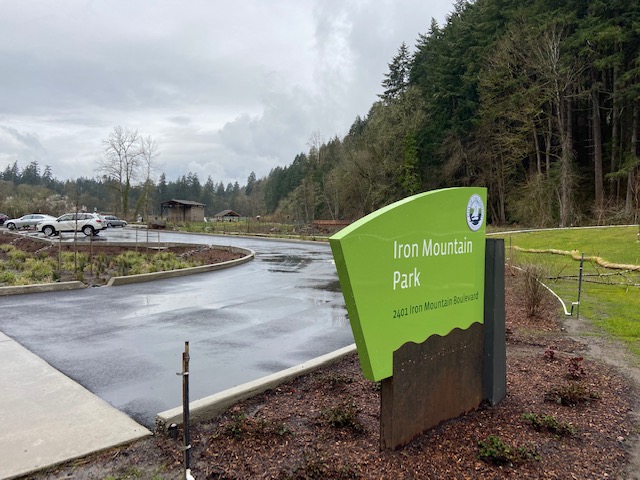 I think the thing I am most excited about is that the park serves as a trail for the Iron Hertage trail. There has long been a terrific trail that makes use of the old rail line that the iron was transported on from the mine near the top of Iron Mountain and down to where the ore was loaded into barges, and barged across the lake to find its final destination at the iron furnace in what is now George Rogers Park.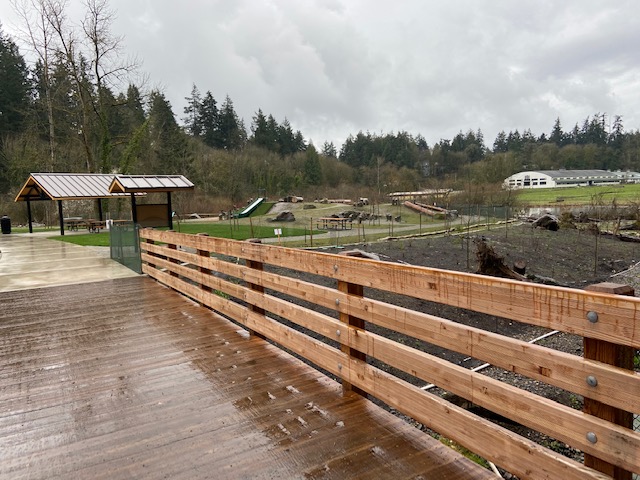 The Iron Heritage trail is a 3.4 mile loop that connects the new park to the Iron Mountain trail, then along several quiet residential streets to Springbook Park and then back to Iron Mountain Park. For a trail map click here.
Woodmont Natural Park
Located near the intersection of Atwater and Knaus Roads, this 6.8 acre park is lovely. There is a gravel path that meanders through the park. I'm not certain how long the path is, but I think it is likely close to half a mile or so. There is extensive native landscaping and places for picnicing. This park does not have a play structure for children, but it does have restrooms.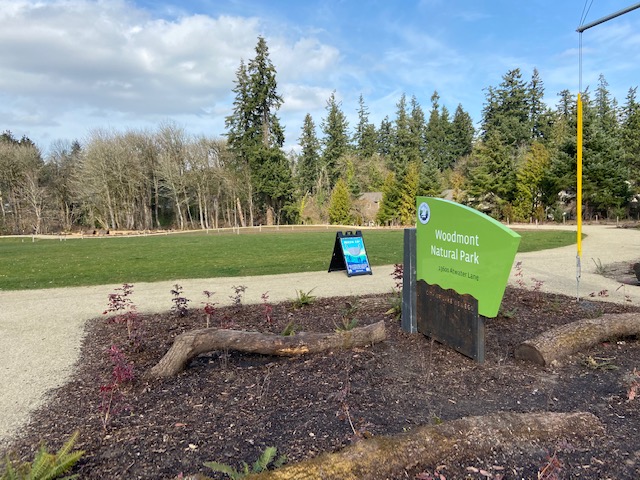 Quality of life is just super important to me and a key component of how I have chosen the community that I live in. I know I rave about how much I like LO, but it truly does keep getting better and better. These two new parks are a great addition!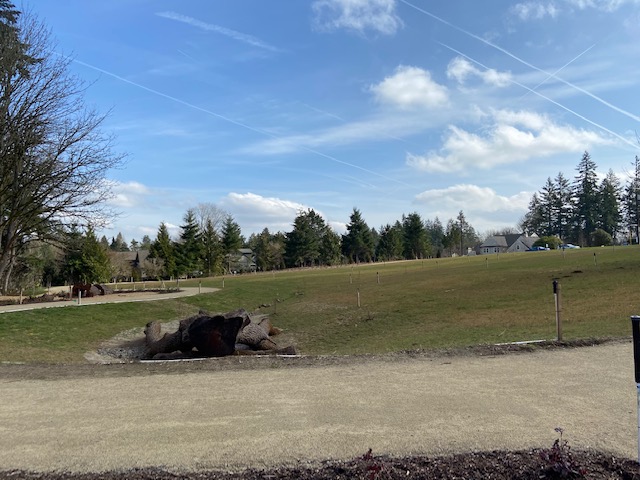 As always, thanks for reading the blotter.
Dianne