Today I want to share with you something personal, and yes, it does have to do with real estate. You see, my Mom passed away on October 16th. If you have ever worked with me, you've heard me talk about my Mom. So this isn't new to you. But if you haven't worked with me, I feel a need to tell you about the best Realtor I have ever known.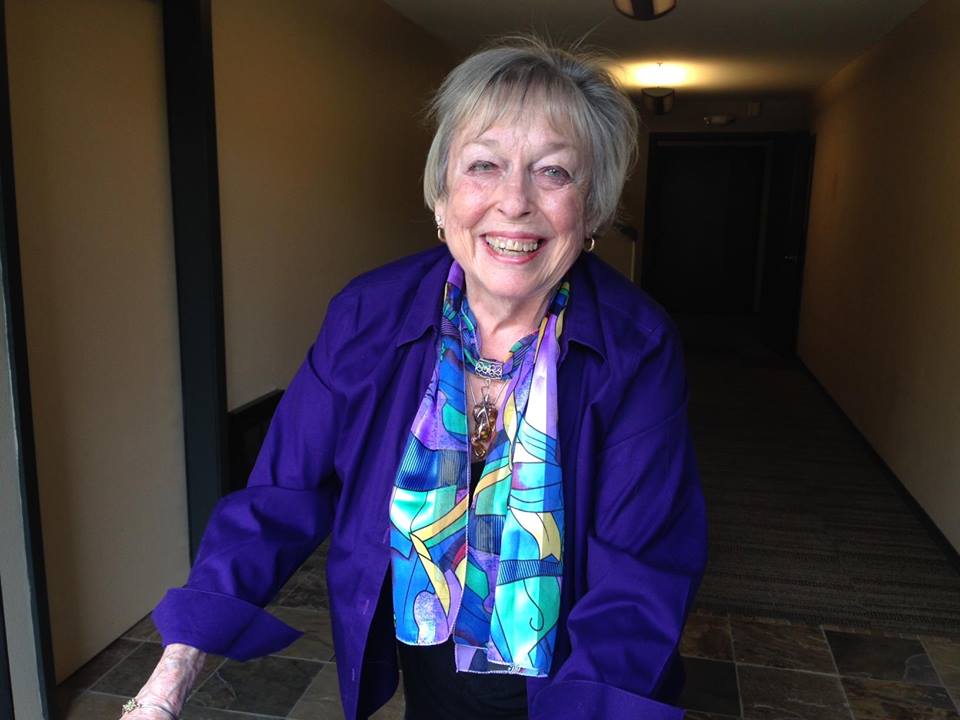 My Mom got her real estate license in 1976. She was raised in an era when she wanted to major in business at Oregon State, but as a woman she had to major in "Secretarial Sciences". Seriously. But she had a head for business. She hung her license at Shelter Properties on Boones Ferry Rd in Lake Grove. There she got her feet on the ground and at one time, after listing an entire new subdivision, got chewed out for besting a more prominent agent, a bit of a diva, for beating her out with most new listings for the month.
She moved on to Professionals 100. In 1987, after the birth of my daughter, I was agonizing over having to put my baby into daycare 5 days a week. I had a back ground in sales. I had actually been a sales trainer for a health club organization. My Mom's business was booming. She was the leading sales agent in the metro area for Great Western Savings and Loan. She was handling their foreclosure properties and she had just been handed about 20 properties to list and sell. She needed help. She called me up and asked if, perhaps, my husband would consider coming to work for her. My reaction? My husband, what about me? That's when I started my real estate career. It was 33 years ago. I've never looked back.
At first, I was her assistant. As I gained experience, we became a team. Then, as she approached retirement, she became my assistant. It's probably the best possible circumstance in which to be in this business. You see, real estate has a lot of moving parts. So many people are involved: the buyer, the seller, the inspector, the appraiser, the lender. This means that it's complicated and no two transactions are the same. As Realtors, we need sounding boards, people we respect and rely on to help us navigate complex circumstances so that we can give our clients the best advice possible, for their benefit, not for out own.
About the time that my Mom retired, I met Linda. She and I have known each other for at least 15 years. She calls me, I call her, she filled that void that opened up when my Mom retired. I don't know how anyone can be in this business without a confidant.
So yes, I'm grieving. But I'm grateful. How lucky am I to have had Mom who, along with giving me life and raising me, gave me a career?
Today I want to salute my Mom. Oh what a wonderful woman she was!
Dianne