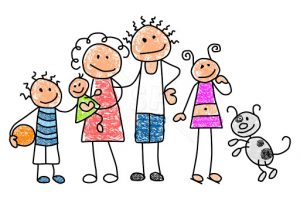 Dear Property Blotter Readers,
Dianne and I are thinking of you during this challenging moment & wishing health and peace to you and yours. I hope this is a time of staying at home with your loved ones & enjoying some things you usually don't get to enjoy.
I'm told by my trusted Mortgage Advisors that mortgage interest rates are supposed to dip to 3-ish again shortly as that zero interest rate flushes out the crush that happened a few weeks ago when they went down that low (the saturation pushed them back up to 4-ish for a time). Sales are actually moving along really well in Lake Oswego and the overall Portland area right now (see Market Report). Prices are lowering in some cases and being pushed up in others with multiple offers. In other words- the usual, and right now we have 182 Active Properties for sale in Lake Oswego, with 87 currently Pending and 22 Sold/Closed last week. 22 of those Active Properties went on the market just last week.
The other day RMLS removed the Open House section from the site. Some Agents will still choose to have them and be very careful, but most are not doing so out of an appropriate abundance of caution, for now. Everyone is being extremely careful with sanitizing everything and following Seller guidelines for private in-person showings. Buyers are demonstrating a bit more discernment up front & are seeing only properties they've decided are on their "serious" list, which cuts down on any potential exposure for everyone as we all do our part. Typically hand-sanitizer is out, booties are used for shoes, Buyers are advised not to touch anything (for them and for the Seller) and Agents will generally wipe the lockbox, door handles, switches etc. Buyers are encouraged to bring their own wipes & sanitizer with them and to wear gloves and/or masks as warranted either by Seller instruction or their own sensibilities. Some Sellers will want their own Agent at showings to observe that nothing is touched in the home so that their Seller can return home with their mind at ease, and/but either way, Agents are doing their utmost to ensure safe protocols are followed.
As for promoting Listings, there are, of course, cool tools that can and are being promoted more liberally like Virtual Open Houses, Video Walk-Through's and other things. Ask me if you're interested in learning more about that.
In general, we all are in this together, and the camaraderie at-a-distance and diligence in every sector of the real estate community is truly impressive ~ People helping people fulfill their life-goals and stay safe & healthy in the process.
Please take care and do get in touch with me or with Dianne if you have a life-goal you don't really want to put off ; ) We can make it happen, efficiently and safely.
Be Well~
Linda