In today's real estate market, pretty much 100% of buyers start with the Internet. There are numerous websites that are popular, but all of them upload the information about your home from the same source, the Regional Multiple Listing Service. This data is generated by the Realtor you hire to market your home. Part of that marketing is taking pictures. Today, the RMLS allows up to 32 photos. That's a lot of pictures.
Here are a few tips to prepare your home for photography.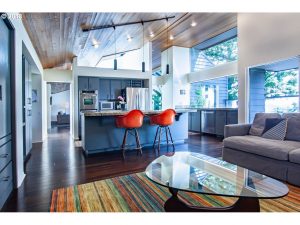 1. Declutter and remove personal mementos. This is something that I have stressed on numerous occasions, but it just can not be said enough. Clutter decreases value. In photos, it makes a room look small and cramped.
2. Remove seasonal decorations, particularly right now. If you still have holiday decorations up and they appear in photos, it will make your home look like it's been on the market for two months, even if it's just now being listed.
3. Outside, hide the garbage cans and the bikes.
4. Trim back the landscaping to benefit seeing windows when exterior pictures are taken, and also to let as much light as possible into the house for the interior photos.
5. Use a Realtor who hires a professional photographer. I'll admit, I think I'm pretty good at taking pictures. I am a hobby artist and pride myself on knowing angles and directions to photograph, but I can not match the skill of a professional photographer. It's more than taking the photos. It's also having the best camera and lens, along with editing. I using an amazing photographer who has a background in graphic design. She sets her camera up on a tripod and then takes multiple photos of the same shot, but using different light exposures. She then edits the photos, combining them, to get the absolute best light exposure.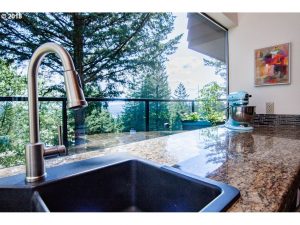 6. Lots of photographers, not the person I prefer, set a limited window of time, usually about 45 minutes or so. In other words, they won't have time to open drapes or turn on lights. So be prepared to have your home "photo ready" when they arrive. This means turning on every light in every room. Open all of the drapes to let light in. Consider building a fire in the fireplace.
7. Every property deserves professional photography. No matter the price point, the photos are important.
The photos featured in this post were from a listing I recently had in Mountain Park. This house sold on the first day for $10,000 over the asking price. I hope you can see why. It was a gorgeous house, but the photos…just, wow.
I hope you have found this information helpful. As always, thanks for reading the blotter.
Dianne