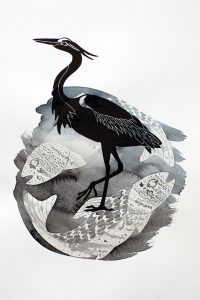 One of the big events in Lake Oswego each year is the Festival of the Arts. It always occurs in the later half of June, so it pretty much kicks off the summer. This year's event, the 56th annual, will be June 21-23. It takes place at the Lakewood Center for the arts and also across the street at George Roger's Park. It is free to attend. Specific hours are 10-9 Friday and Saturday and 10-5 on Sunday.
Within the Lakewood Center a juried fine art show is exhibited. It's so big that it spills out into a gigantic covered tent that is always set up in the parking lot. The show features local, national, and international artists. Spectacular paintings, sculptures and ceramics are show cased. I always enjoy seeing the pieces that receive awards and deciding if I agree with the judges or not. Many of the pieces are offered for sale. There is a special category for high school students.
Also within the Lakewood Center is the special exhibit. It is different each year and this year it is called Origin Stories: Comics and Identity. Its an exhibition celebrating "the unique formal qualities of comics as a medium, as well as the infinite possibilities of expression the form allows".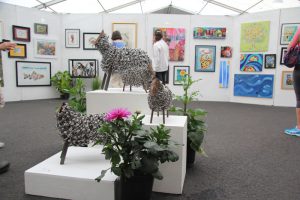 Across the street at George Rogers Park is the much more informal art and craft fair. Booths are set up for artisans to sell their hand-made creations. It a bit of everything: ceramics, jewelry, yard art, just a lot of wonderful creations. Also at George Rogers Park is a food court and a covered area to get out of the sun while you dine. There are two stages where performances are held throughout the day each day.
There is just a lot to enjoy. I highly encourage you to come and check it out!
As always, thanks for reading the blotter,
Dianne