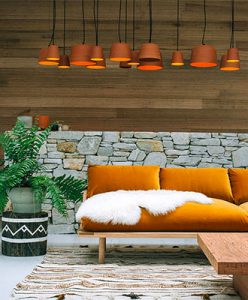 I find design trends fascinating. When done well they are exciting and something we work to incorporate into our homes. When bad, they are entertaining because I'm curious to see if they will actually catch on. I compiled this list using multiple sources which I have sighted at the end of this post.
Let's start with trends that are "out":
Eclectic clutter, boho accessories, too much junk, it comes by many names but it pretty much boils down to rooms that are over loaded with art, pillows, trims and furniture. I find myself asking, was this ever in style? Clean and orderly never goes out of style.
Cherry cabinets. I would agree with this one. A recent article in The Oregonian stated that 43% of home owners want white cabinets. I do think wood cabinets are still popular, but white is making a come back.
Solid-white-quartz counters. I think it's the white component. As previously stated, white cabinets are popular and white counters with white cabinets are not enough contrast to showcase a beautiful room.
Gallery walls. These are entire walls that are filled with photos and art. I think this falls in line with eclectic clutter, found at the top of this list.
Word art. Whether painted onto the wall or done with large letters that are hung on the wall, this is a design trend that has been around for a very long time. I'm glad to see it go.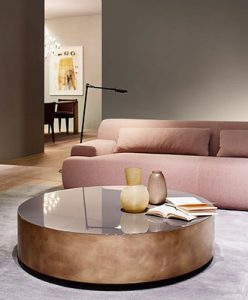 Kitchen islands. Really? I mean, really? Don't we all want a kitchen that is large enough to hold a kitchen island? I don't think I see this one panning out. The rational is that islands take up a lot of space and provide very little storage. Hmmmm…I don't see kitchen islands going out of style but time will tell.
Here are the trends that are foreseen as leading design changes for 2019:
Sustainability. This applies to both the materials used and the source of the materials. This one makes total sense to me and is long over due. There are gorgeous woods available in our region without having to log trees out of the rain forests of South America. In line with this concept are materials that are natural and hand made.
Biophilia. This terms is the concept that people and nature are integrated and our homes should reflect that. Think of rooms with large walls and windows that can be opened to to bring the outside in. Back yards with out door living spaces that include comfortable furniture and full cooking capability. It also ties into the sustainability idea by using natural fibers, stone, wood, and natural lighting.
70's chic, Memphis design, it has quite a few names. The concept is the use of primary colors and graphic shapes. Tile in particular is heavily influenced by this. There is lots of use of geometric shapes and patterns.
Blush pink. One website referred to it as "millennial pink". That gave me a laugh.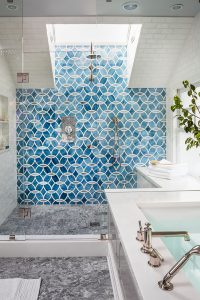 Wall papers and floral prints, oh my. This is one where I want to put out a public service announcement to "just say no". As you can tell, I'm not a fan.
Vintage lighting. Light fixtures are such an affordable way to update a house. The vintage stuff out there is fantastic. Go with this one.
90% white and 10% color. White is in.
Mixed metals. Brushed bronze was predicted a few years ago to take over brushed nickel in faucets, hardware and kitchen knobs. That didn't pan out. I think brushed nickel is still far more popular than other metals. Perhaps mixing the metals is a more gentle manner of transitioning. Copper and brass are now commonly found in fixtures and hardware.
These trends appear to be a toss up. Some lists put them on the "out" list, and some put them on the "in" list:
Velvet furniture. Is it plush and funky? Is it dated and stodgy? I think it comes down to what you like. If you like it, go for it.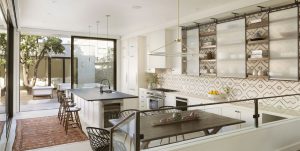 Jewel tones. These are bold blues, reds, greens, the colors of sapphires, rubies, and emeralds. Like the velvet furniture, it's both in and out. If you like it, go for it.
Concrete floors and counters. This trend has always been edgy. I personally think it is a material source that is sustainable and practical but it needs to be the right house. It does not belong in a Georgian Colonial. It would do really well in a ultra-modern loft.
We shall see which of these bear out to be true. Happy house hunting!
Dianne
Sources for this blog post included:
elledecor.com
decoraid.com
houzz.com
Realtor.com
The Oregonian