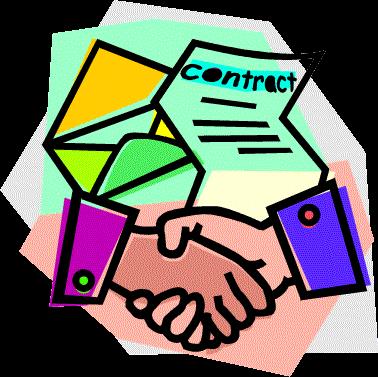 * Make sure to pay attention to timelines in the contract.
I've talked about these things herein before, but I think it was a few years back, so here's a refresher~
Buyers: For instance: The typical scenario is 10 business-days for Inspections. In this situation I try to schedule any Inspections sooner rather than later so as to give time for thought on the Buyers'part, and/or additional Inspections or estimates for any repairs. You need to keep in mind that any repairs need to be negotiated *prior* to 5PM on that last business day of your Inspection Period. If you are the Buyer, don't wait till the last second to approach these issues with the Seller (i.e with your Realtor). Once you pass the 5PM deadline, if you've done so without negotiating repairs, you're moving forward without repairs ; )
Another example is the Closing Date– The Closing Date in the contract is an "On or Before" date. If you are the Buyer in a transaction, and the Lender tells you at the last minute that they're not going to make that date and says "Oh, just extend the Closing Date", you can indeed to that with an Addendum… IF THE SELLER ALSO AGREES IN WRITING. Keep in mind that its always possible that the Seller has received a verbal or other Offer higher than yours during the process that might be tempting, or that their timeline may be "do or die" because of how the dominoes fall on their end (moving van schedules, Closing on another transaction, etc). So…Usually people will agree to this, but as the Buyer, your Earnest Money is on the line if you do not meet your agree-upon timelines.
The same goes for Sellers– You must deliver Possession on the date and time agreed, for instance.
If a Buyer sends you a Repair Addendum and you do not respond by close to 5PM on the 10th business day (well before that would be recommended : ) your Buyer could misinterpret your lack of response as a signal that you are pushing them beyond where they're comfortable and leaving them with repairs they do not want to take on. They may pull their Offer so as to protect themselves. That would not be good.
As in all things, just proceed with Good Faith! And in a home-selling/buying situation,  abide by the timelines and you'll be fine!