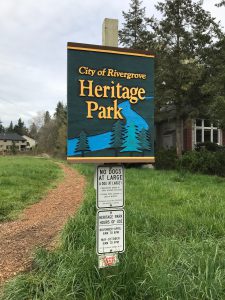 Technically, this post is not about Lake Oswego. It's about Rivergrove. Rivergrove is at the Southern edge of Lake Oswego, along the Tualatin River. It has it's own incorporated government with a mayor and a city council. It is a very small area with a population of just 486 people. The mailing addresses for the homes in Rivergrove are Lake Oswego addresses and the children in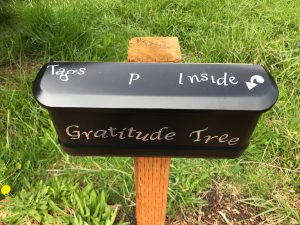 Rivergrove attend Lake Oswego schools. So while it may not be Lake Oswego, it is pretty darn close.
There is a wonderful park in Rivergrove called Heritage Park, and in this park is something very special, a tree of gratitude. A small black box is next to the tree with weather-proof tags and sharpie pens for writing what you are thankful for onto the tag. Then you simply hang the tag onto the tree. I just love it!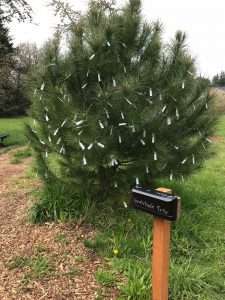 Gratitude is known to be a factor in living a happy life. We all have much to be grateful for, even when times are difficult. I think the gratitude tree is wonderful. I hope you will take the time to exercise some gratitude today. You may even find your way to the gratitude tree!
Dianne