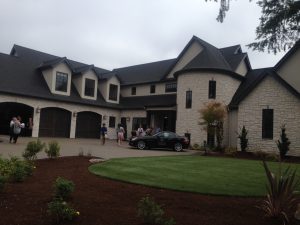 The Street of Dreams is held somewhere in the metro area each August. Sometimes it is worth the price of admission, and sometimes it is not. This year it is, in spades.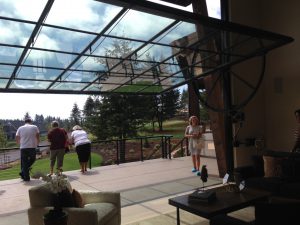 When I go to the Street of Dreams I am looking for very special homes. This is not supposed to be a showcase of average stuff. I am looking for design ideas that are new, fresh, and functional. The sorts of things that we will see here first and that gradually become available in more average new homes. I am also looking for luxury: high-end finishes, exteptional architectural design, and locations that warrant spending millions of dollars on a house.
I am going to admit that last year's Street of Dreams in Lake Oswego was a bit of a let down. After a hot day touring the houses I felt a big humphhhhh. Several houses were quite grand, but the master closets were small, one house had a 2-car garage, and being in LO, well, the houses were like lots of houses in LO.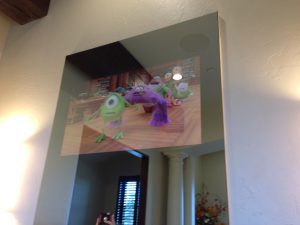 This years tour is in an exceptional location across the street from the Oregon Golf Club in West Linn. The lots are all about 2 acres with views of vineyards and Mt Hood. Gorgeous! The price tags are also up there at around $4,000,000. But what you get for this kind of money actually feels like a value in these houses.
First of all, there are no 2-car garages here. Each houses has at least 3 car garages and several have 4. The size of the homes is 7000+ square feet with space for families, guests, and yes, perhaps an au pair or servant.
My favorite house is the Delcetto. I love this house! Built by Elite Development, 2 women builders, it is fresh and new in so many ways. The windows look to all be custom made to resemble an industrial look like you would find an a loft in Manhattan. Yet the decor is also elegant and somewhat reflective of French Country. As you enter you cross a water feature over a small bridge. As you go through the house you get to revisit the water feature when you discover it ends in a water fall outside of a basement window that would otherwise be nothing but dirt and bushes. So surprising and so pretty! This is the kind of stuff I want to find at the Street of Dreams.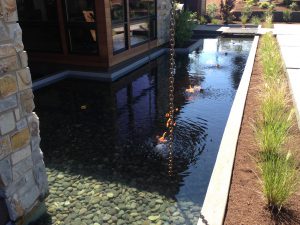 Here are some of my take aways that I think we will see come to more average new construction:
Fixtures and finishes for things like hinges and knobs are still primariy chrome and brushed nickel. I had heard that this was going away to be replaced by brushed brass, but it is not yet at the Street of Dreams, so the change is a ways away.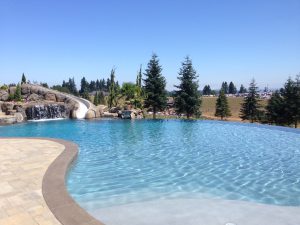 TVs and monitors are everywhere. That's not particularly new, except that they are being incorporated into things like bathroom mirrors. Very cool.
Kitchen counter electrical outlets that pop up and then push down to be hidden away. Simple, probably not super expensive, practical, I think this one will make its way into many homes.
Water features and swimming pools are big. Several homes had full on swimming pools. The one I liked was a pool that was about the size of a big (and I mean big) hot tub. But it wasn't hot. It was next to a lounging deck and clearly designed for cooling off with seating all of the way around so that a family or group of friends could sit in it together on a hot day. And, of course, there is the house with what they are calling a "moat" all of the way around. It's about 12″ wide and does go around the house. It screamed to me "clog me with leaves and invite thirsty racoons".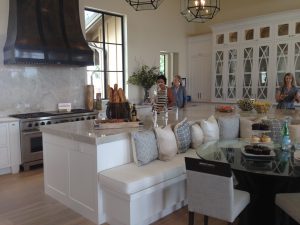 My last comment is about the most beautiful kitchen I have ever seen. The cooking island is literally so big that it included plenty of space for food prep, a breakfast bar, and a full on bench seating/table area. It sounds over the top, but the lines of the counter and cabinets, along with the large space of the room made it feel refined and elegant.
Did I mention the wine celler with a glass ceiling that you can look down into from the hallway above? This is the stuff that dreams really are made of.
So this year I say "Go"! It's worth the price of admission.
Dianne