Here is last week's real estate activity for Lake Oswego:
20 newly listed properties
17 properties with offers accepted
12 properties that closed and are officially sold.
I would also like to pay tribute to Martin Luther King, a great man who 50 years ago showed us the meaning of freedom. He was a truly great American.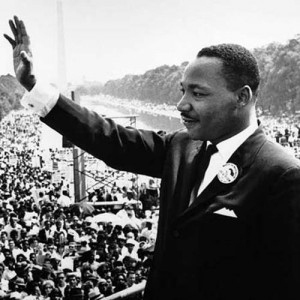 Here is the breakdown of activity according to RMLS:
NEW SALES (Aug 19-25, 2013):
| | | | | | |
| --- | --- | --- | --- | --- | --- |
| Address | Type | Price | BR | Bths | SF |
| 5051 Foothills Dr E | Condo | $189,900 | 2 | 2 | 991 |
| 200 Burnham Rd #406 | Condo | $199,999 | 2 | 1 | 1199 |
| 4221 Cobb Way | Detached | $299,900 | 3 | 2 | 1724 |
| 16200 Pacific Hwy #10 | Condo | $310,000 | 2 | 2 | 1190 |
| 4185 Childs Rd | Detached | $319,900 | 3 | 1.5 | 1175 |
| 4 Wheatherstone #2 | Condo | $326,900 | 3 | 2.5 | 1692 |
| 4990 Oakridge Rd | Detached | $329,000 | 3 | 2 | 1700 |
| 17833 Central Ave | Detached | $339,000 | 3 | 2 | 1533 |
| 1602 Greentree Rd | Detached | $412,500 | 3 | 2 | 1708 |
| 17140 Wall St | Detached | $455,000 | 4 | 3 | 3711 |
| 6187 Frost Ln | Detached | $459,000 | 4 | 2.5 | 2149 |
| 915 Bullock St | Detached | $475,000 | 4 | 3 | 2986 |
| 895 York Rd | Detached | $479,000 | 3 | 2 | 1924 |
| 13930 Majestic Ct | Detached | $495,000 | 3 | 2.5 | 2956 |
| 429 10th St | Detached | $495,000 | 4 | 3 | 2280 |
| 1500 Eastview Ct | Detached | $649,000 | 4 | 3.5 | 3946 |
| 1805 Glenmorrie Terrace | Detached | $798,000 | 3 | 2.5 | 2640 |
| 18499 Old River Dr | Detached | $819,000 | 4 | 3.5 | 4020 |
| 18025 Skyland Circle | Detached | $1,199,000 | 4 | 4.5+.5 | 5379 |
| 1032 Westward Ho Rd | Detached | $1,999,000 | 4 | 3.5 | 3404 |
| | | | | | |
| | | | | | |
| | | | | | |
| | | | | | |
PENDING SALES (Aug 19-25, 2013)
| | | | | | | |
| --- | --- | --- | --- | --- | --- | --- |
| Address | Type | Price | BR | Baths | SF | DOM |
| 45 Eagle Crest Dr #204 | Condo | $104,900 | 1 | 1 | 768 | 2 |
| 3978 Carman Dr | Attached | $169,900 | 2 | 2.5 | 1098 | 3 |
| 3864 Botticelli St | Condo | $174,950 | 2 | 1.5 | 1132 | 4 |
| 1280 Oak Terrace | Detached | $274,900 | 3 | 2 | 1990 | 43 |
| 3616 Lake Grove Ave | Detached | $319,000 | 3 | 2 | 1150 | 0 |
| 5195 Firwood Rd | Detached | $359,000 | 3 | 3 | 1926 | 80 |
| 85 Laurel St | Detached | $360,000 | 4 | 3 | 2820 | 102 |
| 16 Aquinas St | Detached | $400,000 | 3 | 2.5 | 1658 | 1 |
| 720 Pebble Beach Ct | Detached | $405,000 | 4 | 2.5 | 1957 | 2 |
| 908 Cumberland Pl | Detached | $439,500 | 4 | 3 | 2715 | 73 |
| 5272 Tualata Ln | Detached | $500,000 | 4 | 3 | 2529 | 67 |
| 14101 Redwood Ct | Detached | $605,000 | 3 | 3.5 | 2629 | 8 |
| 13432 Rogers Rd | Detached | $675,000 | 3 | 2.5 | 3454 | 28 |
| 2833 Rivendell Rd | Detached | $698,000 | 4 | 2.5 | 2932 | 72 |
| 5623 Grand Oaks Dr | Detached | $699,000 | 4 | 2.5 | 3323 | 15 |
| 17160 Kelok Rd | Detached | $699,000 | 4 | 4 | 4650 | 10 |
| 12210 Orchard Hill Rd | Detached | $1,495,000 | 4 | 3.5+.5 | 4640 | 67 |
| | | | | | | |
SOLD (Aug 19-25, 2013)
| | | | | | |
| --- | --- | --- | --- | --- | --- |
| Address | Type | List Price | Closed Price | Sq Ft | CDOM |
| 18545 Kristi Way | Detached | $279,000 | $265,000 | 1307 | 2 |
| 1129 Cherry Ln | Detached | $379,900 | $320,000 | 2421 | 91 |
| 31 Oriole Ln | Detached | $375,000 | $355,000 | 1968 | 38 |
| 16200 Terrace Dr | Detached | $400,000 | $430,000 | 2,085 | 2 |
| 980 Cumberland Place | Detached | $475,000 | $475,000 | 2791 | 7 |
| 5482 Bay Creek Dr | Detached | $564,900 | $552,878 | 2554 | 5 |
| 4860 Hastings Dr | Detached | $645,000 | $630,000 | 2942 | 21 |
| 17692 Woodhurst Pl | Detached | $789,000 | $748,290 | 3890 | 24 |
| 14100 Taylors Crest Ln | Detached | $850,000 | $820,000 | 4087 | 43 |
| 3720 Marquis Ct | Detached | $885,000 | $835,000 | 4795 | 122 |
| 481 9th St | Detached | $879,000 | $879,000 | 2813 | 3 |
| 17809 Kelok Rd | Detached | $1,249,000 | $1,268,000 | 3700 | 22 |
| | | | | | |
Criteria: Homes in the 97034 and 97035 zip code, listed, pending or sold between the dates listed above as reported by the Regional Multiple Listing Service (RMLS). DETACHD refers to Single Family Detached Residence, MFG refers to manufactured housing, and ATTACHD refers to single-family residences with some portion of the structure attached to another property, but not constituting CONDO ownership. DOM stands for days on market, or the number of days from when the listing became active and when it received an acceptable offer, with CDOM standing for "cumulative days on market" accounting for "refreshed" listings