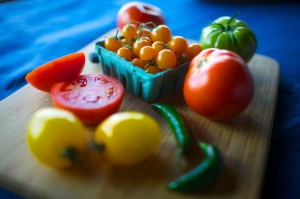 Hello from the Property Blotter!
Ok, here's the news of the week….. It's hot and sunny in Lake Oswego, and Dianne and I are busy selling real estate! : )
Just leaving you with an image of Lake Oswego Tomatoes for now, and encouraging you to enjoy your own harvests! Ours are overflowing here…. Tomato recipes are welcome in comments from our readers below!