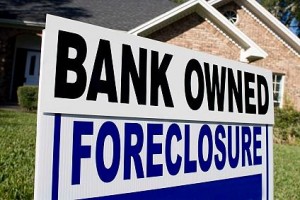 After my post a week or so ago showing the percentage of distressed houses in the current market, I got an inquiry asking what should a buyer do to make the most of these circumstances.
As a reminder, there are two types of distressed houses: shortsales and foreclosures. Shortsales are still owned by the homeowner, but the amount owed on the mortgage is more than the house is worth. To sell the house, the homeowner must get the lender to discount the mortgage and forgive some of the debt.
Shortsales are frustrating because it requires a 3rd party, the lender, to approve the sale. As a buyer you have to wait it out and it can take months. After the wait, the lender may then not approve the sale and your time and effort will have been for nothing. This may not be so bad for an investor, as the end result may be worth it. But for a buyer who is trying to purchase a home, it can be agonizing.
Shortsales are listed for sale just like any other property and are found on most National websites as well as our local RMLS.
Bank Foreclosures (sometimes called REO, Real Estate Owned) are a better proposal for everyone. They are already repossessed and the title to the property is held by the lender. This is a more normal sale in that there is not waiting game for approvals. Escrow can occur in 45 days, just like a normal purchase.
The big difference in a foreclosure is that the bank will have extensive paperwork to protect their interest. They go to great lengths to get buyers of their properties to sign off on any recourse after closing. They will also have items like penalties if the closing does not occur on time. So as a buyer, you need to do your part to thoroughly inspect the property, and the deal on the house really needs to be such that putting up with the hoops that the bank puts out there is worth it.
Bank foreclosures are also listed with Realtors. So you will find them on the National websites as well in on our local RMLS. However, there are a couple of other websites that you can use:
www.homepath.com lists Fannie Mae foreclosures
www.va.equator.com lists Veterans Association Foreclosures
www.hudhomestore.com lists FHA foreclosures
These websites do not charge for the information. There are numerous other websites that do charge. I have always felt it is silly to pay for what is otherwise free. If you google "bank foreclosures" you'll get a slew of sights that want to make money off of your curiousity.
Next you need to know that if you are going to get into this game, you have to be ready. You are one of thousands. These houses, at least the ones that are priced right in nice areas of town, sell fast. So you 1) need to get your money in order with proof of funds for cash purchases or financing for a mortgage, and 2) watch the market daily and be prepared to move.
When the deals are offered, expect multiple offers. Be prepared to pay over the list price. In a recent experience I have had, there were 4 cash offers. My buyer went just $1100 over the list price and got the house.
Last, be prepared to find defects in the house. People who are underwater in their homes or loose their homes to foreclosure do not have money to do repairs. These properties are sold "as is" and the repairs fall to the buyer. Again, get a good home inspection. These offers are still made subject to a home inspection contingency. So if you find something really bad, you can get out of the deal.
There really are buying opportunities out there right now. I hope this gives you some perspective on how you might make the most of the situation.
Dianne