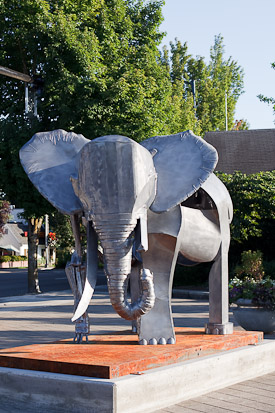 The community of Lake Oswego loves art in a big way. In 1999 the Arts Council of Lake Oswego was founded as a non-profit to ensure the continuing support of art in the town, and one of their big accomplishments has been the Gallery Without Walls. The Gallery Without Walls consists of sculpture that is loaned to the community for a 2-year period. While it is on display it is offered for sale. At the end of the 2-year period the community votes on their favorite sculpture and the "People's Choice" sculpture is purchased and added to the city's permanent collection.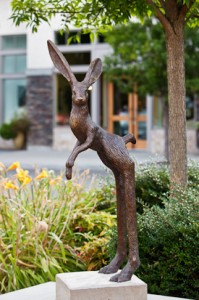 Over the years this has allowed the city to acquire some wonderful art work that is displayed throughout town. There are currently about 60 sculptures that make up the art work on loan as well as the permanent collection. In driving around town, I have been enjoying the 15 new sculptures that were installed in July.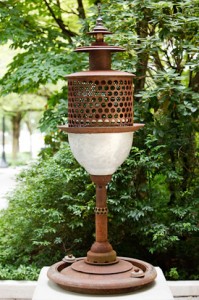 If you would like a tour of the pieces with the aid of a knowledgeable guide, private tours can be arranged by calling the Arts Council at 503.675.3738. You can also get a free phone app for your iphone by going to the Apple App Store and searching for L.O. Art tour. For your Smartphone go to www.artscouncillo.org/tour
And if you love art and want to get involved with the Arts Council, they are always looking for volunteers. Please call Cheryl Brock at 503.675.3738.
To view the permanent collection, click here.
To view the "People's Choice" collection, click here.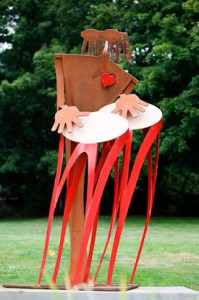 I really do believe that art enriches our lives in both subtle and profound ways. Even on one of those more difficult days, a piece of art will bring a smile to my face. And on glorious days, it just makes the day all the more enjoyable. I love art. I am so happy to live in a community that shares that love.