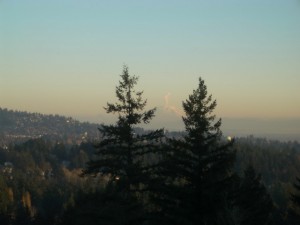 Newly listed, this home should be at the top of your list if you are considering buying a condo in Lake Oswego. Priced at $229,900, it is a spacious 2 bedroom, 2 full-bath home that has been recently updated. It is immaculate with all new windows, crown moldings, and walnut floors.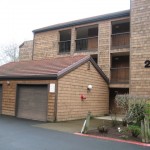 This property is on the top floor and at the end of the building. So it is very, very private and very, very quiet. It is also all on one level with an elevator, so there are absolutely zero stairs. It also has an over-sized, one-car garage that is 13×20 feet. The garage is just a few steps from the elevator. So access to your condo is both easy and convenient and you are covered and out of the weather the entire time.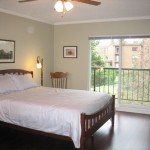 The rooms in this condo are large. The master bedroom is 17×12 and the living room is 21×14. The master has a huge walk-in closet and its own full bath. The living room has a wood-burning fireplace and a deck that goes the entire length of the room.
Did I mention the view? There are spectacular views of SW Portland looking towards the city as well as Mt. St. Helens. Seriously, this is a lot of value for the money without there being a gorgeous view. Then add in the fact that every single day you get to live on top of the world and you have found one great place to live.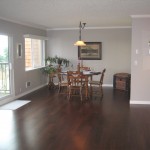 This condo is located in Mt. Park on the Western edge of Lake Oswego. Mt. Park is one of the first planned developments in the United States. It features 15 miles of walking paths, tennis, basketball, swimming, weight rooms, exercise classes and a gorgeous rec center that can be used for meetings and receptions.
Here are some of the numbers:
Priced at $229,900
1506 square feet with 2 bedrooms and 2 baths
HOA fees are $361 a month (includes 2 pools, weight room, water, sewer, and garbage) and $207 every 6 months to Mt. Park
taxes are just $2799 per year
The condo was built in 1981 and it has recently been remodeled inside.
The complex is extremely well cared for with gorgeous landscaping and all buildings in excellent condition.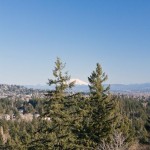 I would love to have the opportunity to show you this property in person. Do not hesitate to give me a call to make an appointment. I can be reached via phone at 503-803-6298 or via e-mail at jdgregoire@earthlink.net
Thanks for taking the time to hear about this fabulous property!
—Dianne