If you have been reading the Propertyblotter for awhile, you know that I am a big supporter of the annual Race for the Cure.  I am now a 2-year breast cancer survivor.  It's a club I never wanted to join, but now that I'm in it, I'm doing whatever I can to keep other women (and men too) from having to join.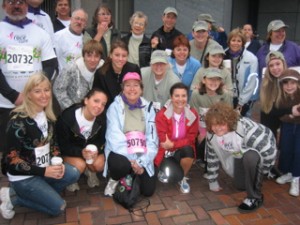 Breast cancer will strike one in 8 women in her lifetime.  My great-grandmother died of breast cancer in 1929, at the age of 48, the same age that I was when I got my diagnosis.  Luckily for me, in the 80 years since my great-grandmother died, thousands of people have put time and money into education and finding a cure.  I see it as my duty to pay that forward so that future generations don't have to live in the shadow of this terrible disease.
This year, for the 3rd year, I have formed Team Dianne Crusades for a Cure.  I would like to invite you to join me on September 20th, 2009 at Waterfront Park in downtown Portland for the 19th annual Race for the Cure.  $5 of every entry fee goes to the Susan Komen Foundation.  The money is used to help women pay for mammograms, get financial aid and counseling for treatment, and to educate and to raise awareness.  Last year, even with the money raised, there were 40,000 women in Oregon and SW Washington who should have had mammograms and didn't.  75% of the money raised is used right here in our community.  25% goes to the National research effort.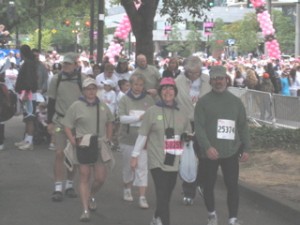 Even more than inviting you to walk with me, I would like to ask you to consider making a donation.  It is such a worthwhile cause.  $77 pays for one un-insured or under-insured woman to get a mammogram.
To join my team or to make a donation, please click here.  Thank you for your support and thank you for allowing me to make this appeal on the propertyblotter.  Now, let's get back to real estate……