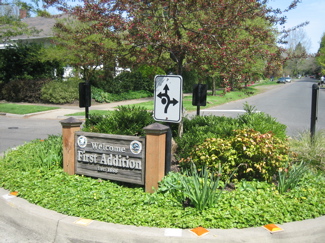 First addition is one of the Portland area's most charming and desirable places to live. It was platted in 1888 and is actually Lake Oswego's second oldest neighborhood. (The oldest is the historic old town area near George Roger's Park). The neighborhood was the first growth outside of Old Town as the economic focus of the town shifted from the production of iron and steel to the pursuit of recreation. The neighborhood has about 30 blocks of historic homes. A tour of homes will allow you to see Gothic, Craftsman, Colonial Revival, Vernacular, and English Cottage styles.
One of the great features of the location is that it is a short walk to many of Lake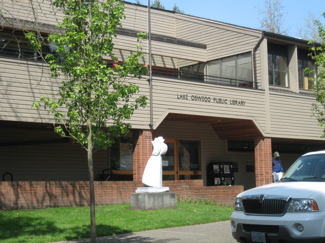 Oswego's most popular attractions. The neighborhood hosts the Lake Oswego Public Library and the Adult Community Center. It is also adjacent to the Village Center with its boutiques and restaurants, as well as Millenium Plaza Park which is the location of the Farmer's Market. As if that weren't enough, directly North of the neighborhood is Tryon Creek State Park with its miles of trails for hiking, jogging, and even horse back riding.
First Addition has a very active Neighborhood Association that works to preserve the historic flavor of the neighborhood, to keep the area pedestrian friendly, and to preserve the many large trees. There is a 100+ year old sugar maple tree on the corner of 3rd and C Avenues that is beyond spectacular when its leaves turn orange in the fall.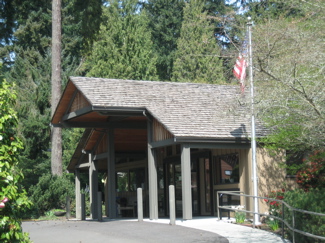 Adding to the convenience of living in First Addition is the fact that it also contains Lake Oswego's Tri-Met transit center with bus to downtown Portland and the rest of the metropolitan area.
In 2006 Cottage Living Magazine named First Addition one of the ten best cottage communities in the United States. It raved about the quaint homes, the easy walk to attractions, and the "jewel box gardens winking from behind picket fences".
First Addition is an awesome place to live that features quaint and historic homes along with easy convenience to many great attractions. When you buy a home in First Addition, you are not just buying a house, you are buying a lifestyle.
For our regular subscribers, if you would like to access past articles in our archives, please click here.